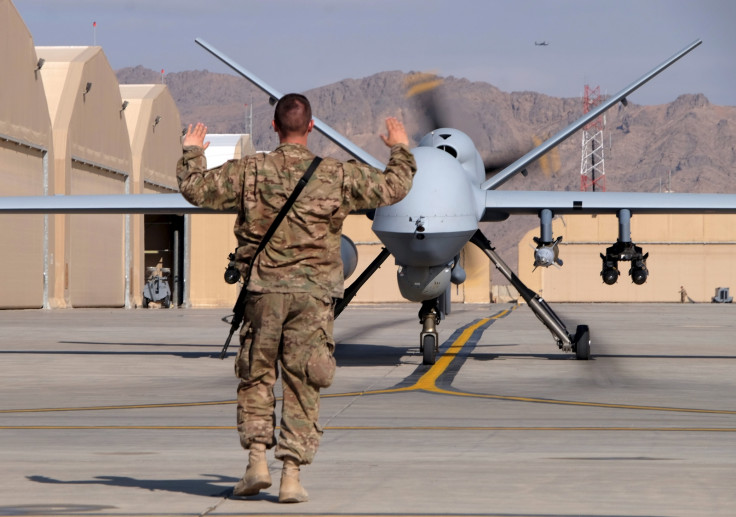 The US air strike on the Afghan-Pakistan border which killed Taliban chief Mullah Akhtar Mansour has further strained ties between Washington and Islamabad. As it emerges that US authorities did not alert their Pakistani counterparts prior to the drone strike, Prime Minister Nawaz Sharif sharply condemned the US incursion into its territory.
Washington's air strike in the restive Balochistan region killed the top Afghan Taliban commander in a major sign of victory for the US and Afghan forces, who have been battling the Islamist insurgency for several years now. Though Mansour's death was initially denied, it was later confirmed by the militant organisation.
Speaking about the operation, Sharif, who is currently in London for a medical check-up, told reporters: "This is a violation of Pakistan's sovereignty." Islamabad has also not contested the claims that the Taliban leader was killed in the targeted drone attack but said they were investigating the action.
The Pakistani side has also said its prime minister and the army chief were made aware of the operation, which took place in a remote area of Pakistan, only after it was concluded. They have added that they would protest against the operation through diplomatic channels.
Echoing the version of Sharif, the country's foreign ministry released a statement which said: "On late Saturday 21st May, 2016, the United States shared information that a drone strike was carried out in Pakistan near the Pakistan-Afghanistan border area, in which reportedly the Afghan Taliban leader Mullah Akhtar Mansour was targeted. This information was shared with the prime minister and the chief of army staff after the drone strike."
"While further investigations are being carried out, Pakistan wishes to once again state that the drone attack was a violation of its sovereignty, an issue which has been raised with the United States in the past as well."
Sharif said US Secretary of State John Kerry had telephoned him over Mansour's killing but there has been no word on whether it was before or after the drone strike.