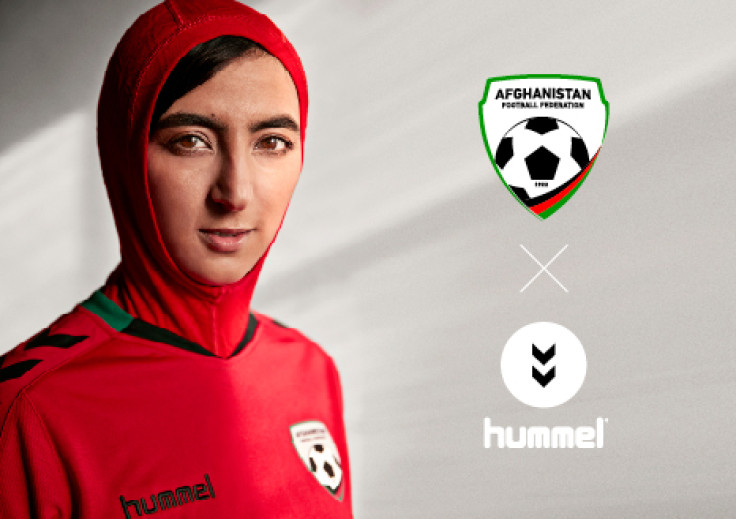 The Afghan women's football team will hereafter receive their jerseys with in-built hijabs, or the Islamic headscarves. Danish sportswear brand Hummel unveiled the latest designs on International Women's day.
This is the first time such a football kit which would include a built-in hijab. The feature will be part of a full body base layer, allowing the players to kick the ball with their bodies fully covered.
"We don't sponsor the biggest teams in the world, but we make partnerships with teams and clubs with a story to tell, like Afghanistan," said Hummel's owner Christian Stadil on the firm's website.
"We try to meet the Afghan people where they are, and right now that is by helping the women play football with or without a hijab."
Former Afghan football team captain Khalida Popal, who has been an inspiration for female football players in the war-torn nation, welcomed the clothing. She said: "The national team shirt symbolizes all of our culture, our tradition, our history. It was a huge honour to captain my country but it was an even bigger honour to be seen as a role model and an inspiration for thousands of young girls and women in Afghanistan. To wear that shirt and to lead your country out onto the football pitch is something that stays with you forever." Popal retired from the sport following a knee-injury.
Paul Fitzgerald, the designer of the outfit, which has been hailed as "cool", said: "From the outset it was clear that the shirt was enormously significant. I asked [former team captain] Khalida to think of something that inspires her about Afghanistan and she told me about the Afghan mountains – that was really my starting point."
It is still difficult for women to participate in sports like football due to the religious stigma attached in the Islamic nation. It is estimated up to 25 women's football teams are active across Afghanistan and there are about half a dozen national players.