An Afghan woman is believed to have taken arms against the Taliban, killing 25 of them after she witnessed her son being murdered by the militants in an ambush.
According to local reports, Reza Gul's son, a 27-year-old police officer, was killed as he was leading a small group of policemen in Farah, western Afghanistan.
"I was so enraged that I took a gun and started firing at them, and I kept throwing hand grenades," Rezagul told Radio Free Afghanistan. "I was hitting anyone who was coming at us. They were firing and firing at us, we were firing back.
"It started around five in the morning. They were attacking with Kalashnikovs, hand grenades, and all kinds of different weapons," she said and then added she had never used a weapon before.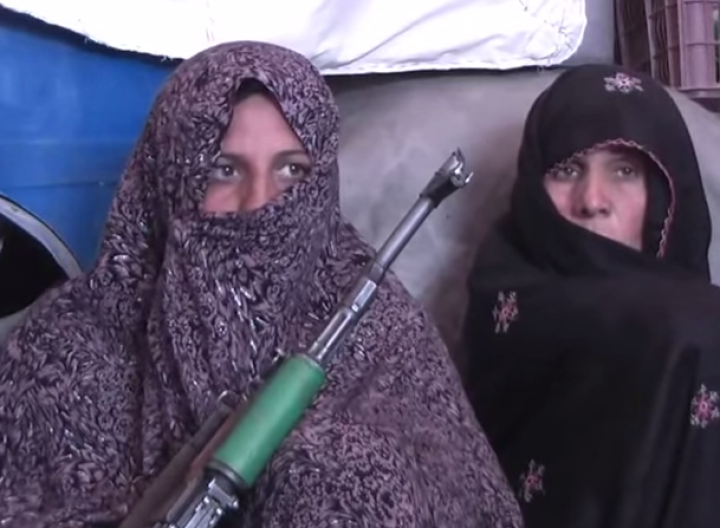 Gul also said that her daughter, daughter-in-law, and youngest son also joined her in the attack against the Taliban.
"I was helping [policemen] to put bullets into their Kalashnikovs," said Fatima, Gul's daughter. "And I was also throwing hand grenades. I was wounded in my leg. My husband was martyred that day."
Gul's youngest child, 15-year-old Sardar Mohammad, who helped the women by carrying bullets and hand grenades, told local media: "We will never let the Taliban win."
Gul said her house was almost entirely destroyed during the fighting.
"We lost everything: our money, the dishes, windows, everything was burnt down. Everything was leveled. But we defended the outpost."
The family now lives in another house provided for them by provincial authorities.
Farah police chief Abdul Razzaq Yaqoobicorroborated Gul's account and praised the family, "especially the brave Afghan women," for their "exceptional courage and heroism."
He added that the fighting resulted in the dead of at least 27 militants.
Gul's story comes as the Taliban have stepped up their attacks throughout the country as foreign troops are preparing to leave Afghnaistan in December, after 13 years of fighting against the militants.
In November, the Taliban are suspected of having carried out several attacks including one that killed at least 40 people during a volleyball match in Paktika province, eastern Afghanistan.
The insurgents are also believed to be behind a bomb blast that hit a UK embassy car in Kabul killing at least four people.