Sirajuddin Haqqani, the most feared warlord in the Taliban according to the US, is cited as becoming a key candidate in the leadership to replace slain leader Mullah Akhtar Mansour. The terror groups former leader was killed by a Barack Obama-approved US drone strike close to the Pakistani border on 21 May.
According to reports a 10-man Taliban committee is at work trying to select a new leader whilst avoiding possible infighting and bloodshed. The two most likely contenders are said to be Mansour's number two Haqqani, the head of the feared network bearing his name, and Mullah Mohammad Yaqoob, the son of Taliban founder Mullah Mohammad Omar.
Out of the two, the most feared by the US is the Afghan guerrilla commander Haqqani, whose network was blamed for a series of high-profile attacks in Kabul that claimed dozens of lives.
Haqqani is believed to have been born between 1973 and 1978. He has a $5m (£3.4m) bounty on his head and is the son of militant Jalaluddin Haqqani, who fought against the Soviet Union in the 1980s. He is said to have operated in northwest Pakistani border land and in eastern Afghanistan's Paktika province.
His network is thought to have links to al-Qaeda and also credited with introducing suicide bombing to Afghanistan. He served as a loyal servant to Mansour, before his death, in a period where despite their powers being diminished, the Taliban managed to gain more territory than they have done since 2001.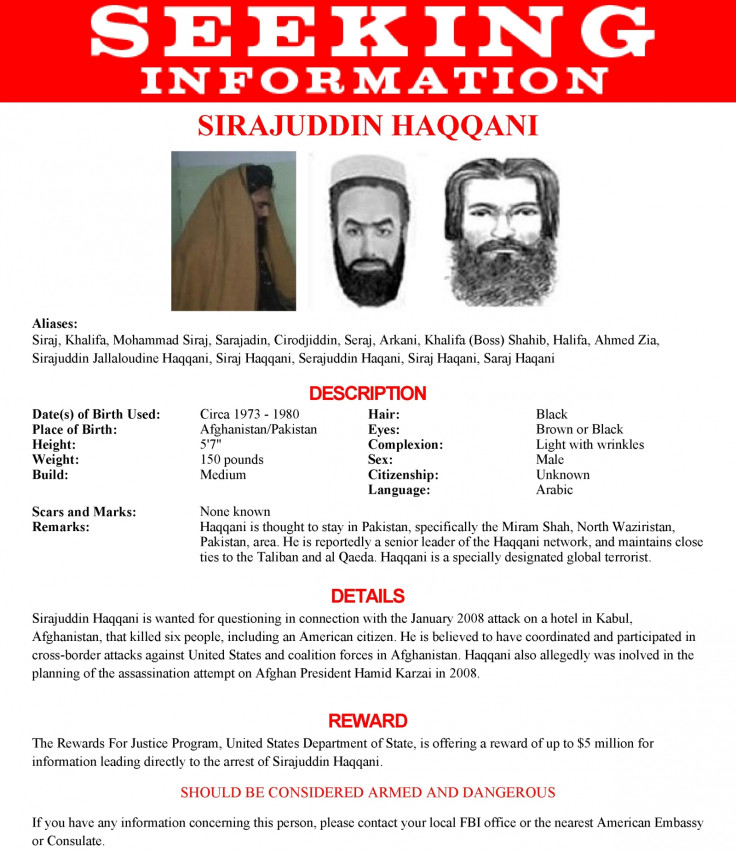 Sirajuddin, a "specially designated global terrorist" according to The Pentagon, had previously claimed responsibility to an attack on the Serena Hotel in Kabul in 2008 that killed six people. He also admitted planning to execute Afghan president Hamid Karzai in April 2008, whilst in the same year the Haqqani network kidnapped New York Times reporter David Rohde.
Infighting within the Taliban has threatened to split the group in the two years since the death of Omar and the new leader would seek to bring harmony to the organisation amid Islamic State (Isis) advances. Another possible candidate would be another deputy Haibatullah Akhundzada, a former member of the Taliban judiciary from the Kandahar province where the organisation was formed.