On the outskirts of Kabul, sits what was once Afghanistan's most ceremonious buildings; the Darul Aman palace. Built in the early 1920s by King Amanullah Khan, who wanted to modernise the country by building a new capital city, which Khan wanted to connect to Kabul via a narrow gauge railway.
Now, it lies in ruins.
With walls peppered with bullet holes, roofs which are collapsing and graffiti around its pillars, the Darul Aman has become a symbol of failed attempts to bring peace to war-torn Afghanistan. Decades of fighting have eroded the essence of grandeur that the palace once gave off, and while most of the city has been repaired after it was ravaged by wars and Taliban occupation, the palace remains in ruins.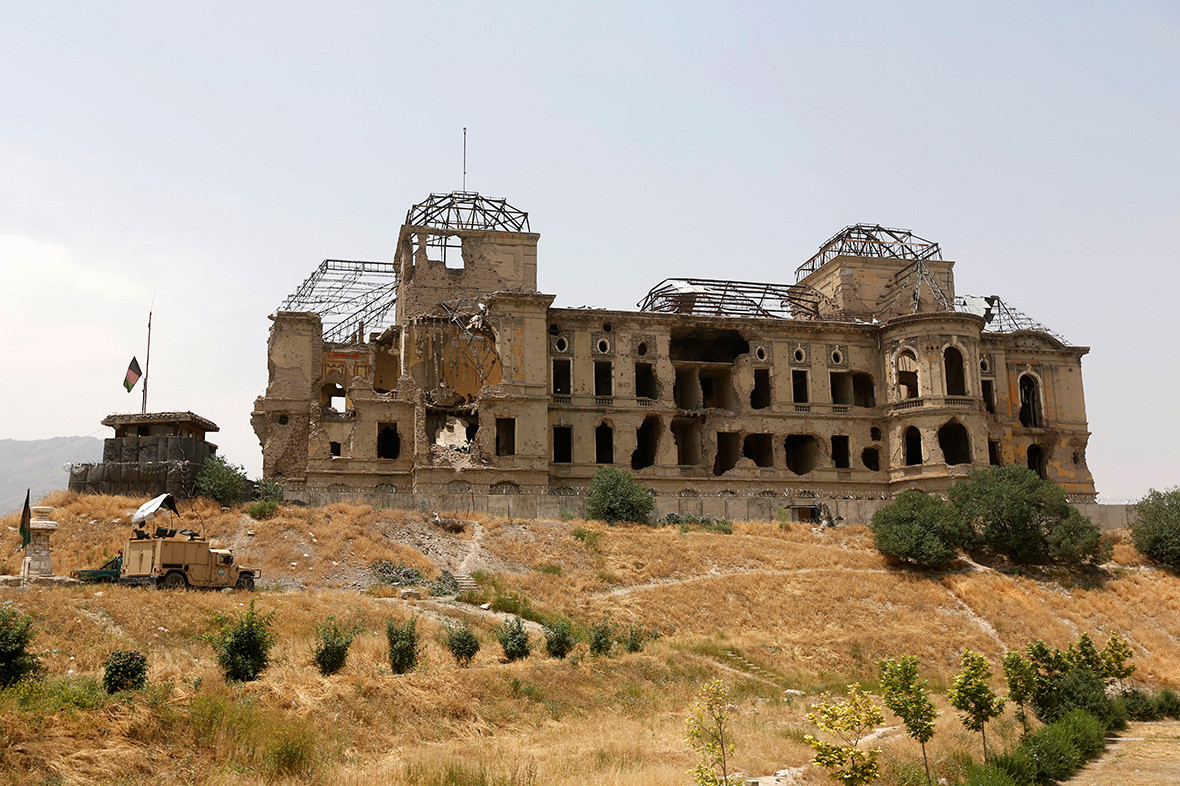 In 1969, the building was gutted by a fire, only to be restored to house the Defence Ministry during the 1970s and 1980s. During the Communist coup of 1978, the palace was set alight for a second time. It was damaged again as rival Mujahideen factions, who fought for control of Kabul in the early 1990s, after the end of the Soviet invasion. Heavy shelling caused by the Mujahideen, also known as Peshawar Seven, has left the palace a gutted ruin.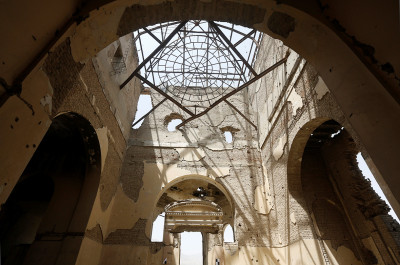 Across the hill from the once majestic palace lies the National Assembly, inaugurated in December following a $100m (£68m, €87m) build. Now, President Ashram Ghan has his sights set on the Darul Aman. Plans are now under way to transform the palace into a museum and venue for national ceremonies – a project which will take at least three years and will cost up to $20m, a media adviser for the ministry of Urban Development and Housing told Reuters.
However, the plan is to rebuild, even though the latest phase of Afghanistan's decades of conflict seems from over and could still derail the good intentions. Many people believe the palace should be left alone, serving as a reminder of the awful destruction that war unleashes.