At least 15 people were killed and 33 injured in a suicide attack near the Afghan defence ministry building in Kabul on 27 February. The Taliban claimed responsibility for the attack.
However, spokesman of the militant group, Zabihullah Mujahid, said that the terror group had killed 23 officers and injured 29 others. He added that there were no civilian casualties. According to defence ministry spokesman Dawlat Waziri, most of the victims of the terror attack were defence ministry staff leaving the office for their homes. Moreover, Kabul's police chief, Abdul Rahman Rahimi, said" "Most of them [the victims] were civilians."
Meanwhile, an eyewitness, named only Zulgai told Reuters, "I wanted to cross the bridge when I heard an explosion. I went to the area and saw as many as 30 people killed and wounded. There were damaged cars and shattered windows everywhere," he said.
The suicide attack comes in the wake of Afghanistan, Pakistan, the US and China calling on the Taliban to restart peace talks with the Afghan government. It is uncertain whether Taliban would take part in the peace talks scheduled to be held in Islamabad next week.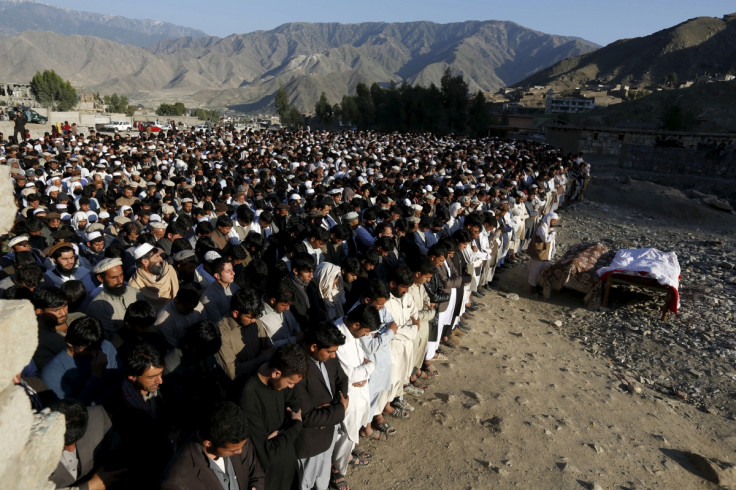 Afghanistan President Ashraf Ghani said that no peace talks would be held with groups that killed innocent people. The president made the statement after 12 people were killed outside the governor's compound in Asadabad in the eastern Afghan province of Kunar near the border with Pakistan earlier on 27 February.
No group has claimed responsibility for the Kunar attack as yet, which was carried out using a motorcycle laden with explosives. "Most of victims were civilians and children who were either passing by or playing in the park," provincial governor Wahidullah Kalimzai said.