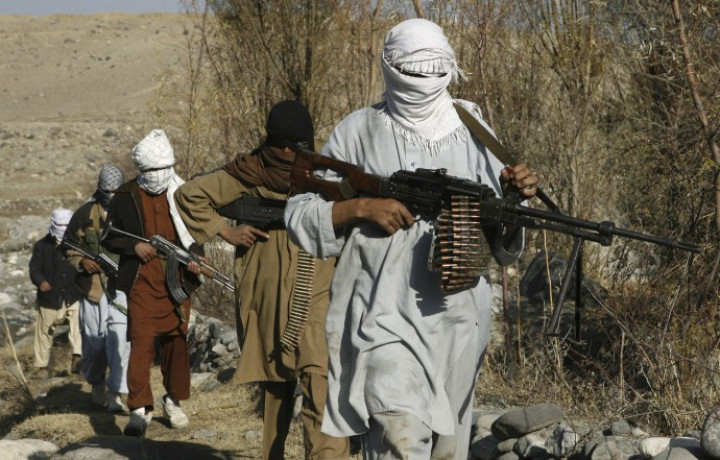 Mullah Akhtar Mansour, the head of the Afghan Taliban, has been seriously injured in Pakistan during a shoot-out between members of two factions, according to the government of Afghanistan. Taliban spokesman Zabihullah Mujahid denied the incident and said Mansour was currently in Afghanistan.
"Mansour was seriously injured and was rushed to hospital and we are not sure if he survived his wounds," Sultan Faizi, a spokesperson for Afghanistan's First Vice-President Abdul Rashid Dostum, told Agence France-Presse. He said the shooting took place on the night of 1 December when Mansour visited Mullah Abdullah Sarhadi, a prominent Taliban leader who was once detained in Guantanamo Bay, at his house in the city of Quetta in Pakistan.
Some reports said two Taliban commanders have confirmed that Mansour was injured. They said he was wounded when fighting broke out over strategic differences between the leaders.
According to them, five other senior Taliban members died on the spot and more than a dozen suffered serious bullet injuries. "During the discussion, some senior people developed differences and they opened fire on each other," one of the commanders told Reuters.
The Taliban denied the claim and accused Afghan government of trying to create differences between the groups. "No such incident has happened, because he is in Afghanistan, not in the area of Pakistan they have mentioned. Secondly, his security is not weak to allow such an incident," said Mujahid. Pakistan officials have not commented on the incident.
The conflicting reports underscore the turmoil over Mansour's authority, which has been questioned by rival factions within the Taliban. Mansour was named the new Taliban chief in July after the militant group confirmed the death of Mullah Omar, who had led the movement for close to two decades.
The BBC has earlier reported that Mullah Rasool, a prominent critic of Mansour, and his supporters were angered by what they called Mansour's hijacking of the Afghan Taliban and his refusal to step down and let a new leader be elected by consensus. They also accuse him of concealing news of Omar's death for two years and issuing statements in his name. In November, the breakaway Afghan Taliban faction appointed Rasool as its leader, underlining deep divisions within the group.