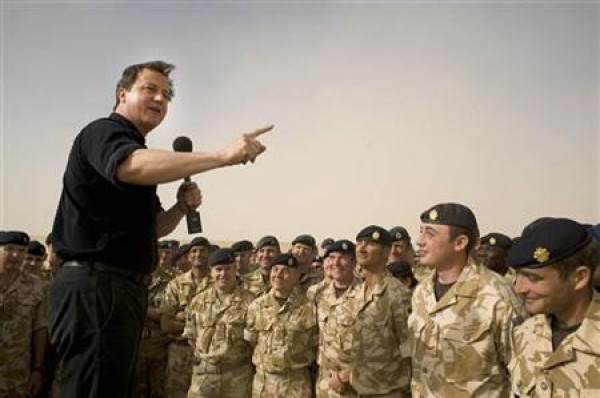 British troops have handed over Helmand province to US forces as part of David Cameron's pledge to have all combat troops out of Afghanistan by 2015.
The handover marks a significant step towards the UK's eventual withdrawal from the warzone, which has has claimed the lives of 448 UK military personnel since 2001.
An emotional ceremony was held at Camp Bastion, the main British military base in Afghanistan, where two minutes' silence was held in memory of the servicemen and women who had been killed during the conflict.
At its peak, tens of thousands of personnel were involved in operations in Helmand.
British troops will remain in the country and continue working with the Afghan National Security Force to provide training, advice and assistance.
The remaining forces will be absorbed into the US-led Regional Command.
Helmand Province - the most dangerous place on Earth

Helmand is one of 34 provinces in Afghanistan. It is located in the south of the country and is home to Britain's Camp Bastion and the US Camp Leatherneck.

British bases were in the districts of Sangin, Lashkar Gah and Gereshk until United States Marines replaced them.

In 2000, the Guardian said of Sangin: "It is the deadliest area in Afghanistan, after four years under control of British forces; it has become a byword for everything that has gone wrong in Helmand."

Commanders on the ground described some of the fighting as the most brutal in the country's military history.