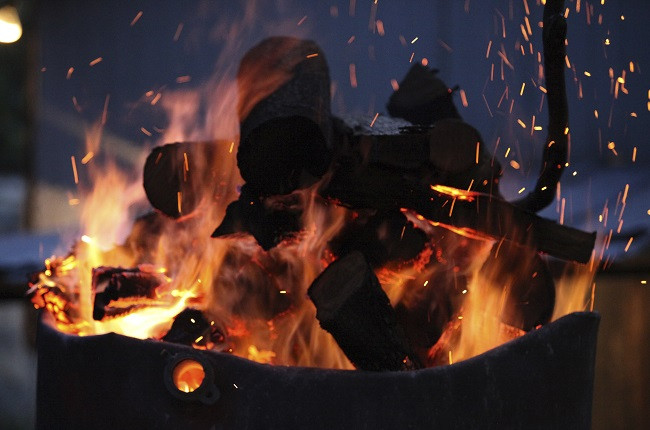 An African teacher has been accused of killing her 26-year-old disabled daughter and burning her body on a BBQ at her family home in Namibia.
Magdalena Nunyango Amunyoko was hacked to death with a machete before she and her wheelchair were burnt on a "braai" stand.
Gruesomely, her head remained intact and could still be seen in the fire, The Namibian reported.
Amunyoko was born with a rare condition which restricted her body functions, and left her bedridden with impaired speech.
The girl's mother, who is believed to be suffering from mental illness, is now being detained at the Oshakati Intermediate Hospital's psychiatric ward.
It is believed her mother had reached breaking point over her daughter's condition, having repeatedly attempted to cure it by attending various prayer sessions at local churches.
Police identified the victim Amunyoko at a press briefing in Windhoek, the capital of Namibia, on Monday.
They said the murder happened on Friday at 6pm before the body was discovered by one of the suspect's sons the following day, who called the police. His mother previously denied knowing where Amunyoko was.
One neighbour, who did not want to be named, said: "We did not really suspect her of doing something that horrible but then late in the evening we saw her burning things and we still just thought she was cleaning up her yard."