Pakistan has set an execution date for Aftab Bahadur Masih, who campaigners claim was tortured into confessing to a murder he allegedly committed when 15.
Bahadur, who has spent 23 years in jail, will be executed on 10 June, said authorities, with the number of judicial killings having risen to its highest level in a decade after a moratorium on executions was lifted in December.
He claims he was forced to confess after being tortured, and is being held in Lahore's Kot Lakhpat jail.
Amnesty International has called on Pakistan's President Mamnoon Hussain to "stop the execution of Aftab Bahadur by whatever judicial or other means available" and to "investigate all claims of torture and other ill‐treatment".
"Both international and Pakistani law could not be clearer on the point that it is illegal to sentence juvenile offenders to death," said spokesman Olof Blomqvist. "Research by human rights organisations point to possibly hundreds of people on death row in Pakistan who were children at the time of committing their crimes."
Bahadur has already been brought to the gallows several times, before winning a last minute reprieve.
"We start to count down [to our execution] which itself is painful and nerve-racking. In fact, we die many times before our death. In my personal experience, nothing is more dreadful that waiting to die," Bahadur told Al Jazeera in February.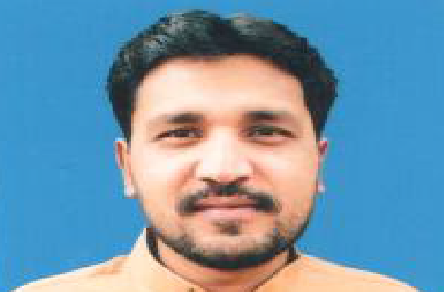 Hundreds of prisoners have been executed in recent months, with 135 death sentences carried out this year alone, according to figures from the Human Rights Commission of Pakistan.
Bahadur and another man were accused of murder in 1992, after which Bahadur was allegedly tortured by police and forced to leave fingerprints at the scene of the crime. He was sentenced to death by a special court, and supporters claim was denied a fair hearing or access to proper legal representation.
Bahadur's co-accused, Ghulam Mustafa, claims that he was also tortured into implicating Bahadur.
A judicial appeal was rejected in 1994.
A six year moratorium on executions was repealed last year after 149 people, mostly children, were killed after a Taliban attack on a school in Peshawar.
Pakistan is believed to have more prisoners on death row than any other country, with more than 8,000 believed to be awaiting execution. Human rights campaigners allege that flaws in the judicial system mean the conviction of many is unsound.
"While the death penalty is always a human rights violation, the numerous fair trial concerns in Pakistan makes its use all the more troubling there," said Amnesty.
"Pakistani authorities must immediately re-impose the moratorium, with a view to the eventual full repeal of the death penalty."