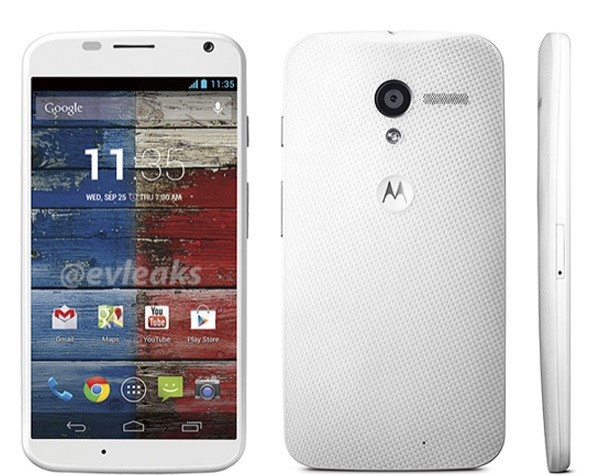 Motorola is now working on a new handset called the Moto X+1, which might serve as a seuqel to its popular Moto X smartphone, according to a new leak. The information comes from reputed Twitter leaker, @evleaks. Below is the image that was leaked via Twitter.

@evleaks goes on to add that the device is "coming soon". The leakster refrained from adding other details.
Original Moto X Nearing Discontinuation
Adding weight to @evleaks's leak is a report from AndroidHeadlines, which says about how the original Moto X "is nearing discontinuation".
The report cites a statement issued by Rogers, who said that the handset will be discontinued shortly.
"Discontinued devices are removed from the rogers.com product catalogue, however the Moto X is still available at many Rogers and Fido retailers", the statement said. "Customers should check with their local Rogers or Fido store for more info," he added.
AndroidHeadlines goes on to add that "the general landing page for the Moto X is still on their website, but the device is no longer available for purchase".
Could the X+1 be a 6-inch plus Tablet?
Back in March, TalkAndroid reported that Motorola was working on a 6.3-inch phablet.
The device, which was expected to be released in the third quarter for 2014, was called Xplay. There has been no additional information on this purported handset since then.