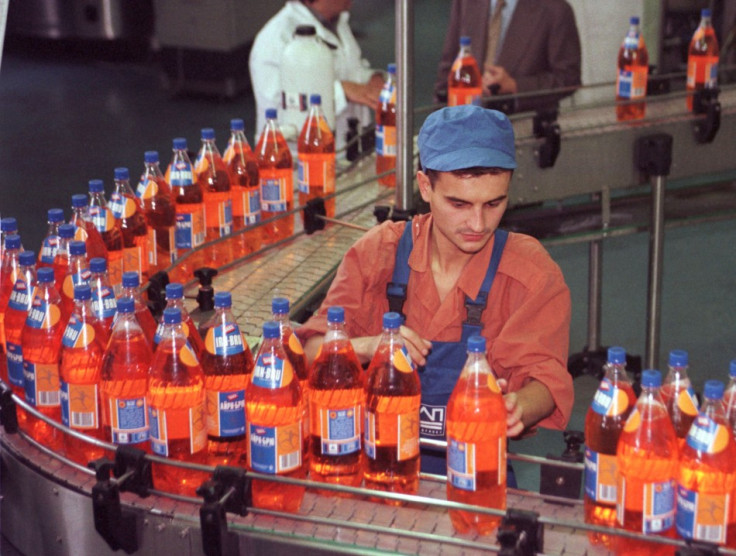 Soft drinks giant AG Barr defied challenging conditions in the sector to post an increase in annual profit and said it was confident of limiting the impact of the government's new sugar tax.
The FTSE 250 group said its statutory pre-tax profit rose 7% year-on-year to £41.3m ($58.7m, €52.5m) in the 12 months to 30 January 2016, while net revenue edged slightly lower, falling from £260.9m to £258.6m.
The UK soft drinks industry has faced a difficult 12 months, with price deflation and wet weather throughout the summer contributing to put producers on the back foot. However, the Scottish company indicated it will lift its final dividend from 9.01p per share to 9.97p, which takes its total payout for 2016 to 13.33p, a 10% year-on-year increase.
AG Barr also moved to quell investors' fear over the impact deriving from the introduction of a new levy on sugary drinks, which Chancellor George Osborne unveiled earlier this month and which is expected to add 24p to a litre of soft drink that contains the most sugar. The maker of Irn-Bru said that by the time the tax is introduced in April 2018 at least two-thirds of its drink portfolio will either be sugar-free or contain low levels of sugar, which will allow the company to avoid the tax.
"We believe our combination of brand strength, ongoing product reformulation and consumer-driven innovation will allow us to minimise the financial impact on the business at the proposed point of implementation in April 2018," said group chief executive Roger White.
"We will, of course, play an active role in the consultation between the government and the soft drinks industry on the proposed levy, and are fully committed to working towards an outcome that benefits consumers, shareholders and other stakeholders."