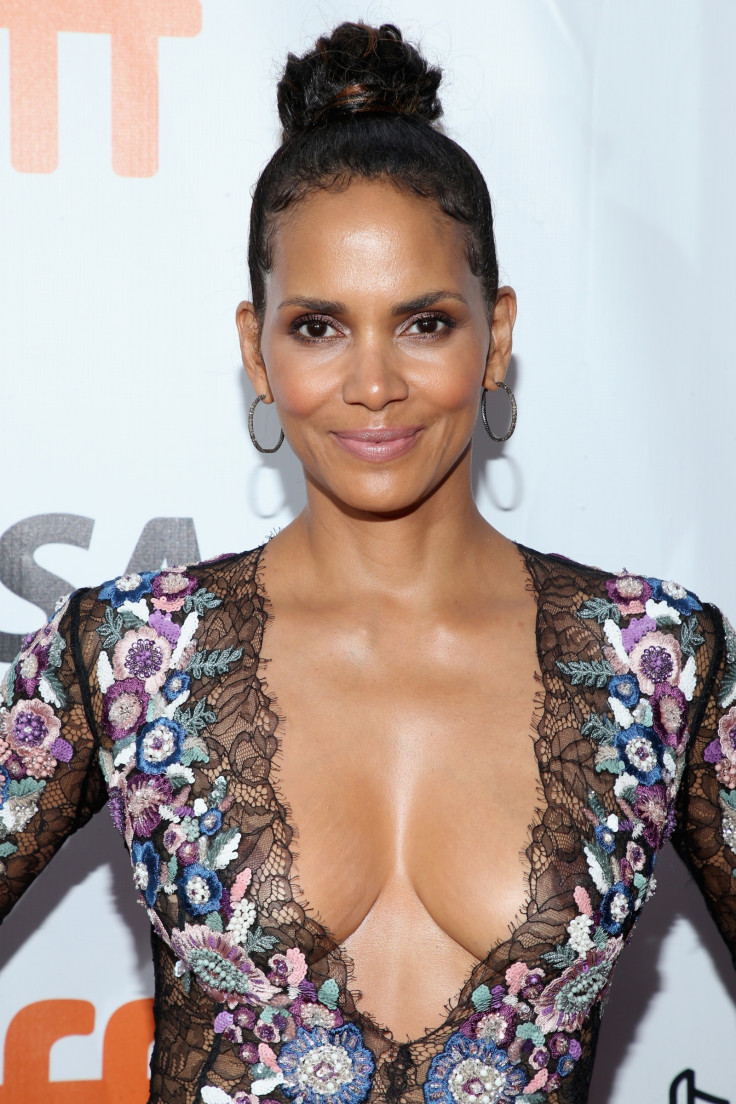 Trust Halle Berry to turn even a pant-top outfit into a sexy ensemble and become the centre of all attention. The 51-year-old Hollywood star's new release, Kings premiered at the Toronto International Film Festival, and yet the talk-of-the-town happened to be Berry and her lacey black two-piece.
Dressed to impress, the actress strutted her stuff at the red carpet on Wednesday (13 September) in a see-through Zuhair Murad top complete with floral motifs and lacey details.
As if that wasn't steamy enough, the actress ditched her bra, giving the paparazzi a generous glimpse of her décolletage.
The Catwoman star, however, kept the rest of her outfit quite subtle, pairing her plunging lace top with flared pants and a high pony – a glimpse of which she even shared with her two million fans on Instagram.
"With my Kings #KingsMovie #TIFF17," Berry wrote alongside, flaunting her dramatic look from the night. While the X-Men actress' racy ensemble screamed "sexy" she kept it quite classy when it comes to the makeup.
With her smokey eyes adding on to the drama, Berry complemented her dewy-fresh look with just a hint of gloss and mascara.
"Breathtaking beauty," a fan shared in the comments section amid the sea of complements such as "stunning" and "gorgeous". A second viewer went on to add to the raving messages, writing, "This one knows how to be beautiful."
"You actually, literally, get even more beautiful as you age!" gushed another fan.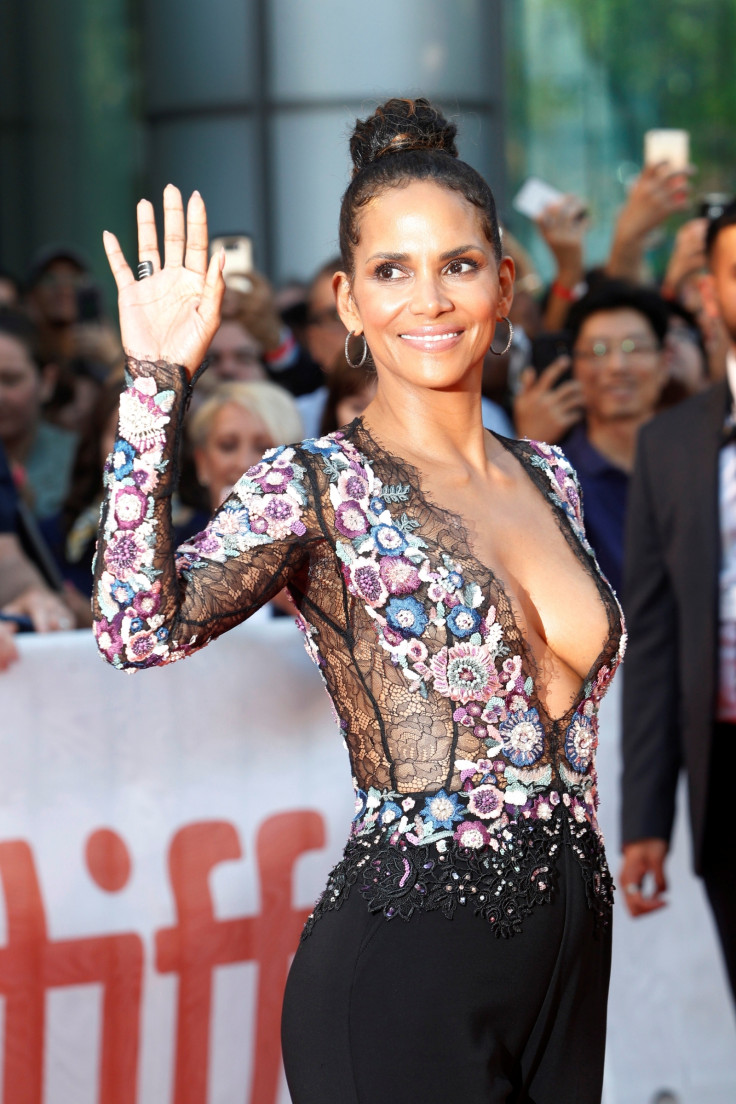 Indeed with her ever youthful beauty and a style that is always on-point, Berry always happens to be the belle of the ball. But this time, the actress took her fashion game to another level by turning heads in a not-so-red carpet-conventional attire.
So much so, that the actress couldn't help but share a teaser even before she joined the party in Toronto.
"Soaring over Toronto for TIFF #KingsMovie #TIFF17," she captioned her clip.