Watch the first official trailer of Ant-Man aired during the Agent Carter premiere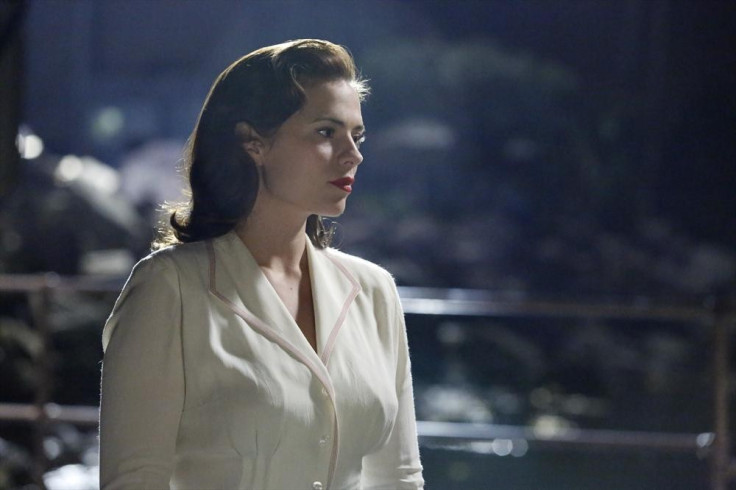 Update Ant-Man trailer is out:
Marvel's Agent Carter premiere episodes and Ant-Man's first official trailer will air tonight, 6 January at 8pm ET on ABC.
Agent Carter's episode one titled Now is Not the End and the second episode Bridge and Tunnel will both be aired tonight.
Click here to watch the episode live stream online.
The official synopsis for Now is Not The End reads:
Peggy is contacted by old acquaintance Howard Stark (Dominic Cooper, Marvel's "Captain America: The First Avenger") when he is framed for unleashing his deadliest weapons and can trust no one else. To help Peggy clear Stark's name, he insists his butler, Edwin Jarvis, be at her beck and call--whether she likes it or not. But the risk is great: If caught, Agent Carter could be targeted as a traitor and spend the rest of her days in prison...or worse.
And the official synopsis for Bridge and Tunnel reads:
Howard Stark's deadliest weapon has fallen into enemy hands, and only Agent Carter can recover it. But can she do so before her undercover mission is discovered by SSR Chief Dooley and Agent Thompson?
Marvel's Agent Carter picks up after the events of Captain America: The First Avenger, where Steve Rogers (Chris Evans) crashes a plane into the Arctic.
There are reports that Chris Evans might appear on the show, but executive producer Michele Fazekas told Entertainment Weekly that his presence is still very much felt on the show, thanks to a radio show within the series.
Drawing from the Golden Age of Radio, "The Captain American Adventure Hour" details Cap's heroic adventures fighting Nazis and saving his dame, Betty Carver, aka Peggy Carter.
The show stars Hayley Atwell as Agent Peggy Carter, James D'Arcy as Edwin Jarvis, Chad Michael Murray as Agent Jack Thompson, Enver Gjokaj as Agent Daniel Sousa and Shea Whigham as Chief Roger Dooley.
© Copyright IBTimes 2023. All rights reserved.