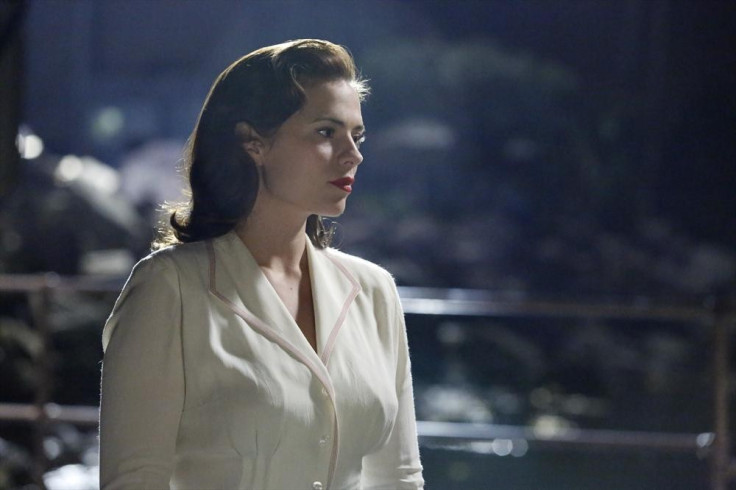 ABC's new show Agent Carter's premiere synopsis and promotional pictures have been released.
The premiere will be a two-hour event, wherein two episodes will be telecast titled Now is Not the End, and Bridge and Tunnel.
The series features the Marvel Comics character Peggy Carter, with Hayley Atwell reprising her role from Captain America: The First Avenger movie.
The series is set in the 1940's where Agent Carter must balance doing administrative work and going on secret missions for Howard Stark, (Iron Man/Tony Stark's dad) while trying to navigate life as a single woman in 1940s America.
A new report in Entertainment Weekly states, the series obviously takes place after Captain America: The First Avenger, but actually before Stark asks her to head up SHIELD with him at the end of the Marvel One Shot.
"That will essentially be the last thing that ever happens in the series," executive producer Michele Fazekas said. "We will never have SHIELD in this series. So, in some regard, the One Shot is the end of the series."
The official synopsis for episode 1 reads:
The official synopsis for episode 2 reads as follows:
Marvel's Agent Carter stars Hayley Atwell as Agent Peggy Carter, James D'Arcy as Edwin Jarvis, Chad Michael Murray as Agent Jack Thompson, Enver Gjokaj as Agent Daniel Sousa and Shea Whigham as Chief Roger Dooley.
Watch the two-hour series premiere on Tuesday, 6 January at 8pm ET on ABC
Check out the promotional pictures and promo below.