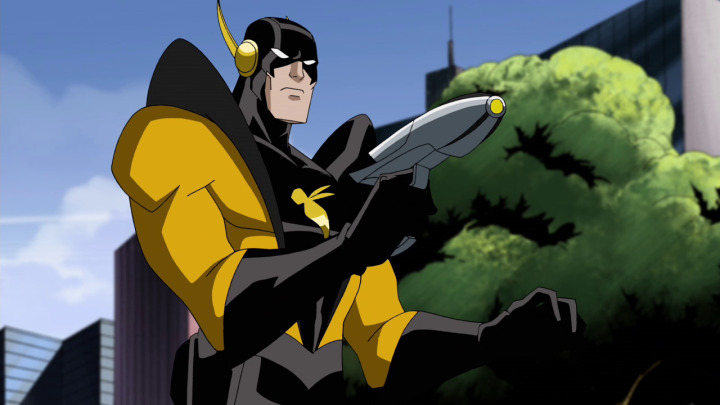 The first image of Yellowjacket, the Villain in the upcoming Ant-Man movie, have surfaced online.
The image was posted by MoviesBook on Twitter.
Is This Our First Look At The 'Yellowjacket' Suit In ANT-MAN? http://t.co/iSKKkjvyNU pic.twitter.com/zqQ1m8HEJ6

— ComicBookMovie.com (@ComicBook_Movie) November 7, 2014
No further information is given of the image's origin.
Yellowjacket will be played by Corey Stoll. At San Diego ComicCon, Stoll said that the character is a protégé of Hank Pym's who comes into possession of a next-generation Ant-Man costume.
In the comics, Yellowjacket is a persona taken on by Pym following a psychotic breakdown. He is bolder and more confident than Pym, but is sociopathic and comes to represent Pym's dark side.
The film combines Yellowjacket with another Ant-Man villain, Darren Cross: a rival scientist and industrialist in the comics.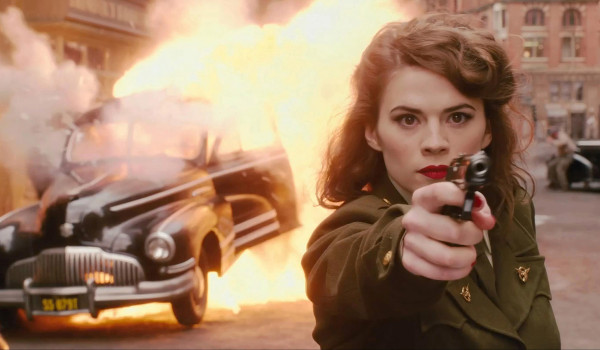 According to a report in ScreenCrush, Hayley Atwell from Captain America: The First Avenger and the upcoming ABC Agent Carter TV show will appear in Ant-Man.
This supports earlier unconfirmed reports that Carter would appear in a flashback alongside Howard Stark, Armin Zola, Alexander Pierce and Hank Pym at Shield.
Agent Carter will premiere on ABC Tuesday, 6 January at 9pm ET in the US (7 January, 2am GMT).
Previously, Marvel Studios unveiled a brief footage from Ant-Man during the airing of Marvel: 75 Years, From Pulp To Pop on ABC.
The clip saw Paul Rudd and Michael Douglas working together in a laboratory. Douglas, who plays Hank Pym, is explaining something to Rudd's character, Scott Lang, and in the next scene we see Lang trying to steal the Ant-Man suit.
Ant-Man opens in theaters on 17 July 2015.