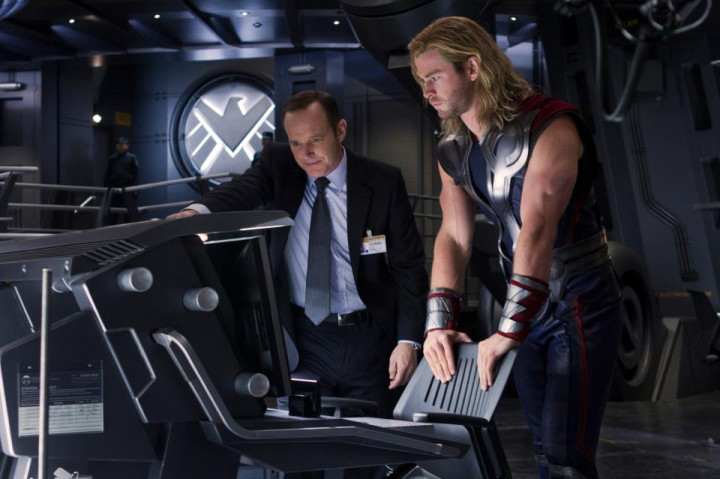 Marvel's Agents of Shield returns tonight (23 September) with its Season 2 and fans are eagerly hoping to see how the new season links to the upcoming film Avengers: Age of Ultron.
Spoilers ahead.

"There are no Marvel movies being released during Season 2 that can drastically affect the SHIELD TV storyline. Avengers 2 will pop up right toward the end of the season," states an IGN report. This means that there is a huge possibility that events shown in Agents of Shield Season 2 might build up to Age of Ultron.
In Captain America: The Winter Soldier, S.H.I.E.L.D. organisation was completely destroyed with Nick Fury putting down the eyepatch for good. Agents of Shield Season 1 episodes then took the story forward and towards the end of the season, Fury resurfaced to name Phil Coulson the new director of the shattered S.H.I.E.L.D.
"In doing so, was a baton passed in more ways than one? Is it now incumbent on Agents of S.H.I.E.L.D. to move the narrative to a certain place before Avengers: Age of Ultron releases on 1 May 1 2015," states a TV Line report.
Now strong hints based on the Avengers 2 2014 Comic-Con trailer and rumours around the plot have revealed that the film opens with all the Avengers assembled at Stark tower (which is now The Avengers tower) and mixing with certain government officials – a step that Tony Stark undertakes after the destruction of S.H.I.E.L.D.
So, that means Coulson has not been successful in rebuilding S.H.I.E.L.D. by then. Why? Hopefully season 2 will unravel that mystery.
During an earlier interview, when TV Line asked executive producer Jed Whedon about the Agents of Shield Season 2 and Avengers: Age of Ultron link, he replied:
"Everything is connected, sometimes more so than other times. Obviously Coulson was born out of the films, and we can only hope to have that sort of impact in the other direction."
Agents of Shield Season 2 will premiere at 9 pm ET on the ABC channel on 23 September and can be watched online through live stream by clicking here.