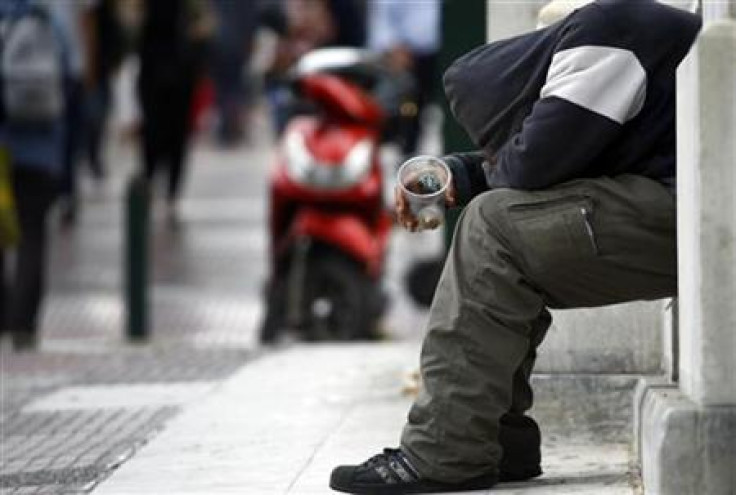 A beggar who threatened passers-by for cash has been found carrying over £500,000 in his pockets, after the police arrested him.
Swedish police apprehended the man in Uppsala, approximately 50 miles north of Stockholm, after reports he had been threatening people who refused to give him cash outside the city's Resecentrum bus and train station.
However, officers were startled to see bank notes spilling out of the man's jacket after he was arrested. After a thorough search, police discovered the man was carrying a considerable amount of cash, which amounted to a total of six million krona (£537,000).
Given the largest banknote in Sweden is worth 1,000 krona, the 55-year-old would have had around 6,000 banknotes on him and authorities said it took over a day to count them all.
"I have never heard of so much money in a situation like this," said police chief Jale Poljarevius.
"There were just more and more bundles. Anyone who walks around with six million in cash will be a suspect of crime."
The police added the man was a Swedish national who had reportedly been trying to scrape together enough money to buy a train ticket to get back home in the west of Sweden. He has since been arrested on suspicion of money laundering.
"The people who called us said he was very angry when demanding money," said a spokesperson for Uppsala Police.
"We don't know whether he got this money through begging, if he won it in a lottery or it is the proceeds of crime."