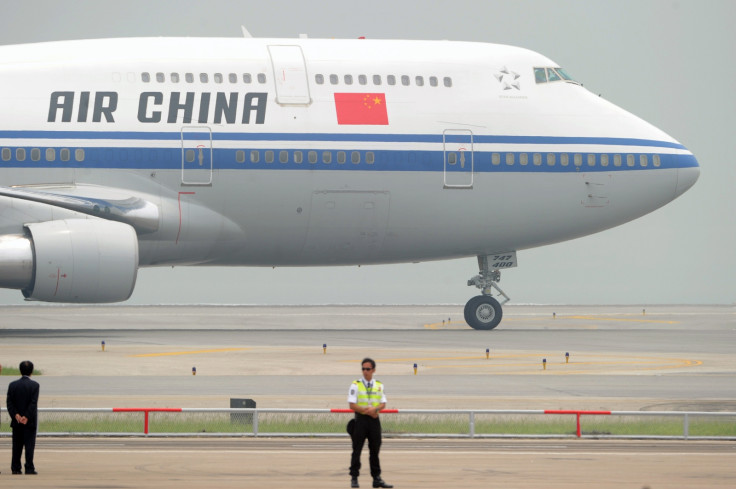 A Chinese airline has come under fire after its inflight magazine warned passengers against visiting parts of London "populated by Indians, Pakistanis and black people".
The current edition of Wings of China, the magazine distributed by Asia's third largest airline Air China, carries a feature on what tourist attractions to visit in London and what cultural and lifestyle activities are on offer.
In a section titled "Tips from Air China," passengers are then told: "London is generally a safe place to travel, however precautions are needed when entering areas mainly populated by Indians, Pakistanis and black people.
"We advise tourists not to go out alone at night, and females always to be accompanied by another person when travelling."
The paragraph is printed in both Mandarin and English.
One Chinese journalist, who spotted the article while on a flight to China, was so shocked she tweeted a picture of it to Mayor of London Sadiq Khan asking him what he thought.
Haze Fan, a producer for CNBC, said her London fiancé also found it "insulting," adding that the advice was "at odds with the London promoted by its Mayor Sadiq Khan" and the #LondonisOpen campaign he launched to combat discrimination after Brexit.
One London MP with a high population of people of Indian and Pakistani heritage in her constituency demanded the "offensive" tips be removed from the publication, and said she would be writing to the Chinese Ambassador, Liu Xiaoming.
"My initial thoughts were that the comments were outrageous," Dr Rosena Allin-Khan, Labour MP for Tooting, told the Evening Standard.
"I think that it is offensive to Londoners and I would like to see it removed. I would also like to ask the airline why they thought these precautions needed to be taken. Why they feel they needed to warn people of something that is not reflective of London at all?"
She added: "I am going to be writing to the Chinese Ambassador to invite him to visit Tooting in London, where all races live side by side. Then they can see how we live and our wonderfully diverse community."
Anti-racism group Hope Not Hate added: "If true, these comments are crassly ill-informed and offensive, and simply peddle to outrageous stereotypes.
"It beggars belief to understand how they could have been written in the first place. They should be removed immediately. Londoners deserve an apology."
Air China has been contacted for comment by IBTimes UK.
'Racist' adverts in China
This is not the first time Chinese companies have been criticised for how they depict other races.
In May, a controversial TV advert for Qiaobi laundry detergent in China was attacked as racist after it showed a black man being "cleaned" to become Chinese.
Another recent controversy saw promotional posters for the latest Star Wars film edited in China to exclude the London-born black actor John Boyega.
Recent anti-racism efforts in China, which has a very low black population, have seen the state media try to improve the image of people of other races. This includes promoting stories about improving China-Africa relations and welcoming African people who have learned Chinese.