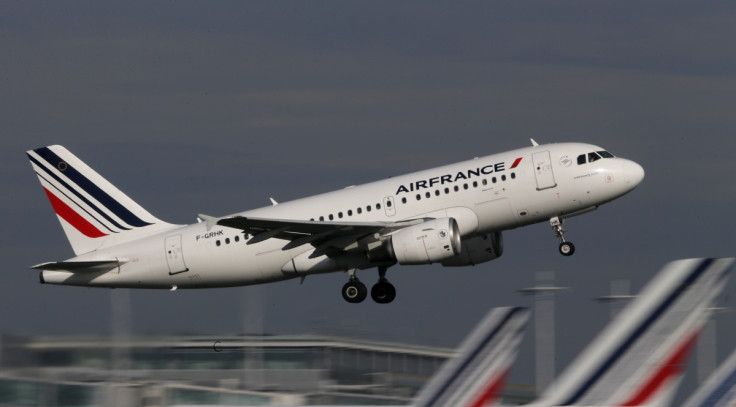 A sharp decline in fuel prices helped Air France-KLM return to profit for the first time since 2010 but Europe's biggest carrier warned it might seek more job cuts to ensure it remains competitive once oil prices rise.
In the 12 months to the end of 2015, the airline posted earnings before interest and tax of €816m (£637m, $908m), exceeding a median estimate of €706m, compared with a €129m loss in the previous year when a series of strikes by cockpit crews costed the group €330m.
The carrier reduced unit costs by 0.6%, in line with with the guidance it issued in November but below the 1% to 1.3% range it had targeted earlier in 2015 and indicated it will aim to reduce unit costs by between 0.8% and 1.2% this year, along with a 1.5% average reduction in the 2016 to 2018 period, which was pushed back from 2015-2017.
Air France has struggled to achieve a permanent reduction in staff costs and its effort to push through controversial job cuts late in 2015 led to violent protests, which saw some directors having to barricade themselves in a building to escape angry employees.
"In spite of the favourable environment created by lower fuel prices, we will not reduce our ambition to improve our competitive position while economic and geopolitical uncertainties remain high," said group chief executive Alexandre de Juniac.
He added a deal to reduce staff expenses was crucial if the airline was to be able to compete with low-cost airlines such as EasyJet and long-haul competitors, like the rapidly expanding Gulf-based airlines.
Air France said it aimed to resume negotiations with its employees over the next few months, as pilots are yet to sign off on final terms for savings agreed under the old Transform plan, which expired last year and on the-so called Perform 2020 strategy, which the airline considers pivotal for its future.
Should the carrier fail to secure a deal, De Juniac, who warned the benefits of lower fuel costs will be be "significantly offset" by negative currency losses, has revealed he is prepared to cut jobs, planes and will scrap weaker routes to reduce the airline's size and ensure it can remain profitable.