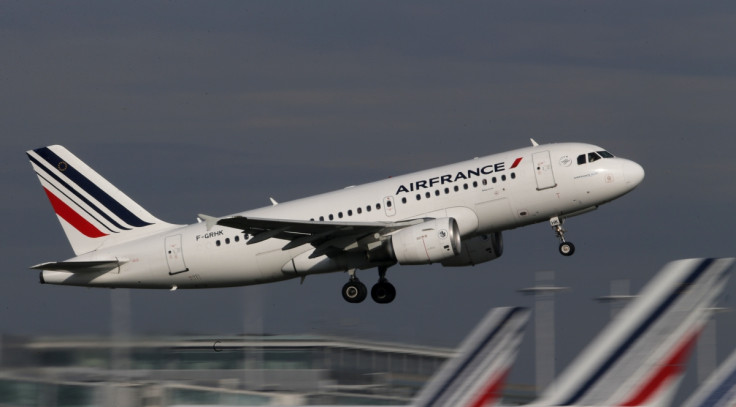 An Air France flight from Mauritius to Paris was forced to make an emergency landing in Kenya following a bomb threat. Flight AF 463 with 459 passengers and 14 crew members on board requested to land in Moi International Airport, Mombasa, after a suspicious package thought to be a bomb was found on board.
"It requested an emergency landing after a device suspected to be a bomb was discovered in the lavatory. An emergency was prepared and it landed safely and all passengers evacuated," police spokesman Charles Owino told reporters.
"Bomb experts from the navy and the CID were called in and took the device which they are dismantling to establish if it had any explosives," he said.
Kenyan inspector general of police Joseph Boinnet confirmed the incident on Twitter saying: "A passenger noticed a suspicious device in the lavatory and informed the crew who informed the captain. They requested Moi International Airport, Mombasa towers for emergency landing and were authorised and landed safely at 0037 hours."
The flight took off from Mauritius at 17:00 GMT and was due to arrive in Paris Charles de Gaulle at 04:50 GMT on Saturday (19 December) but made the emergency landing at 21.37 GMT.
While a number of flights were delayed due to the incident, Kenya Airports authorities confirmed that the object in question has been retrieved and flight operations have now resumed. There is no information yet about what the suspicious package contained. According to Associate Press, an Air France spokesperson mentioned that the airline has sent a substitute plane to pick up the AF463 passengers.
On 8 December, another Air France flight, AF083 from San Francisco to Paris was diverted to Canada after receiving an anonymous threat. The previous month, two flights — Air France Flight 65, from Los Angles to Paris, was diverted to Salt Lake City, and Flight 055 from Washington DC was diverted to Halifax — after similar tip-offs about on-board bombs.
Following the Islamic State (Isis) attack in the French capital on 13 November, the country's airlines are on high alert and have been meticulously filtering terror tip-offs.