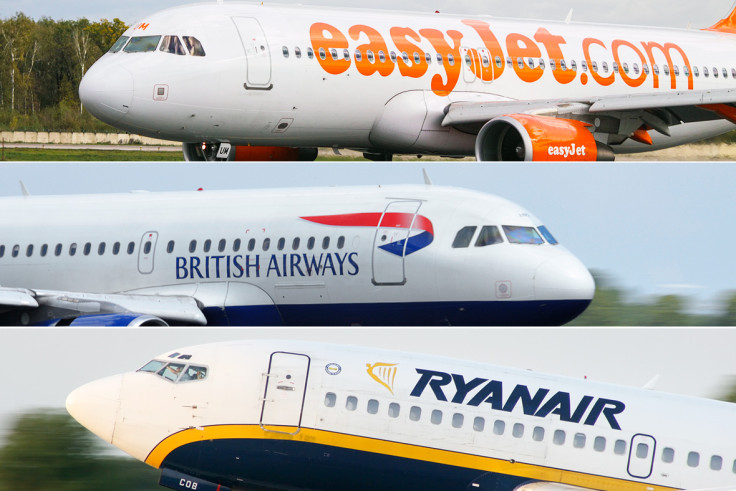 "Air rage" incidents on UK airlines have quadrupled over a three-year period, according to Civil Aviation Authority data.
The figures show 386 dangerous incidents were logged in 2015, compared to just 85 in 2013.
The head of a leading budget operator has now called for people who cause trouble on flights to be banned from flying.
It is an arrestable offence to be drunk on a plan or to defy a captain's instructions, however, according to CAA examples, revealed by the BBC, many passengers flagrantly disobeyed the law.
Some examples include disruptive passengers fighting each other and one passenger who had to be restrained during the flight after "progressively disruptive behaviour" before attempting to open the plane door.
One passenger had to be restrained by four policemen due to his "uncontrollable and verbally abusive" behaviour.
In July, aviation minister Lord Ahmad announced he would look into the way in which alcohol was sold in airports. However, he has not yet released his findings.
However, following an emergency diversion when a passenger became abusive earlier this year, budget airline Jet 2 introduced as ban on in-flight alcohol sales before 8am.
Jet 2 managing director Phil Ward admitted however that the problem was often more complex often involving a British binge-drinking culture.
He said: "You can see it every day where people are drinking pints at six in the morning.
"I'm not trying to spoil people's holidays at all, but it's not normal to drink a pint at six in the morning and that then manifests itself on board the plane where the alcohol takes a greater effect."
Ward's Jet 2 has already banned 22 offenders for life this year alone and now he's supporting a push for a centralised database to allow for bans to span the industry.
He said: "I think it would act as a very strong deterrent – and, in fact, there is some work with all the airlines together going on to bring that to the table, to see if that can be correctly arranged between us all."
"It's not going to happen overnight but it's something we've all agreed is a good practical solution, we just need to work out how to do it between us consistently, so that it's managed correctly."
More than 250 million passengers pass through UK airports every year, with close to two million flights, and the number of disruptive passengers remains fractional.