Four of the bodies recovered from the crashed AirAsia plane have been so far been identified and returned to their families.
The first, Hayati Lutfiah Hamid, was identified on Thursday (1 January) and three others on Friday: flight attendant Khairunisa Haidar Fauzi and passengers Kevin Alexander Soetjipto and Grayson Herbert Linaksita.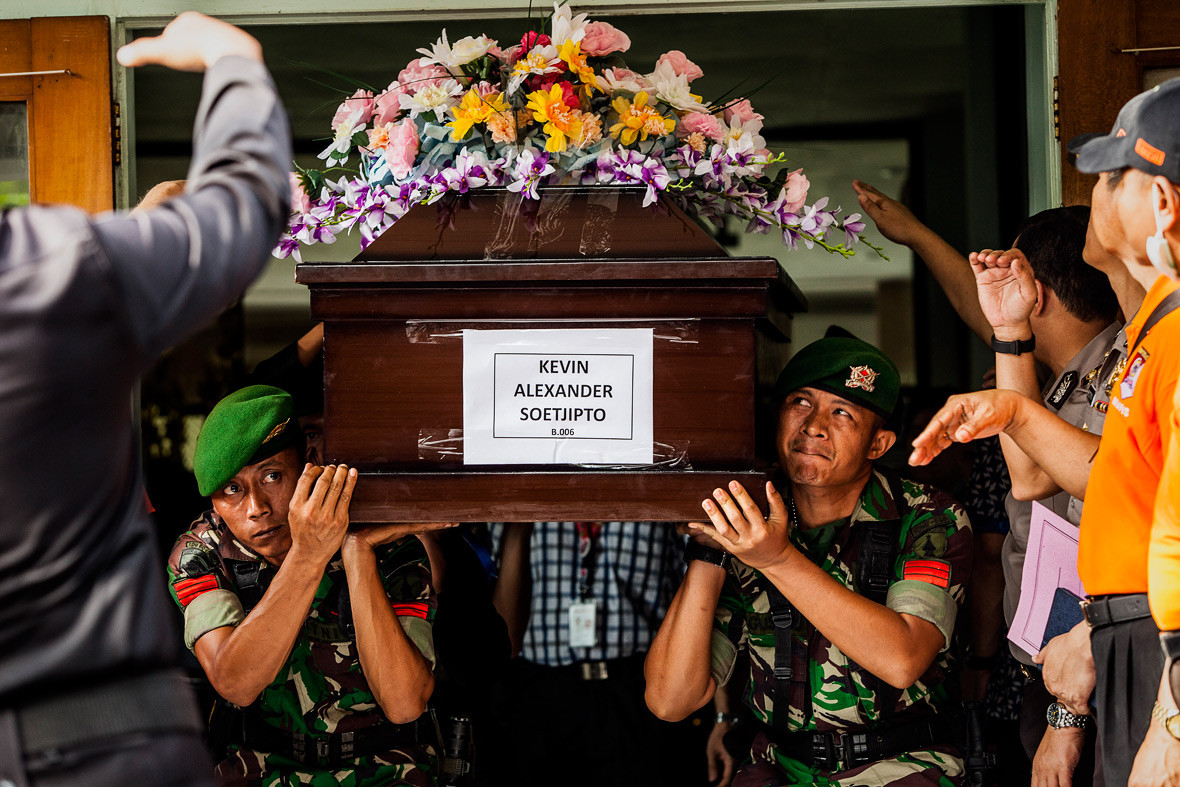 "[Judging by] dental records and fingerprints, the team decided it is indisputable that the body is that of Grayson Herbert Linaksita," said Budiyono, head of Police Disaster Victim Identification Unit of the Surabaya police.
"We also managed to identify the body labelled 004 as that of Khairunisa Haidar Fauzi ... based on dental records and fingerprints, gender, of a birthmark in the form of a mole on the left shoulder and her uniform.
"The body labelled 006 [is] identified with the name Kevin Alexander Soetjipto based dental and fingerprint data."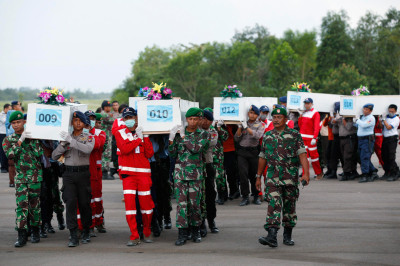 At the muddy gravesite where Hayati Lutfiah Hamid was buried, something was missing. Though around 150 villagers had gathered to lay the first identified victim of AirAsia Flight 8501 to rest, the people who would mourn her most were not there.
Her husband Djoko Suseno, nine-year-old daughter Naura Kanita Rosada Suseno, and mother-in-law Soemanik Saeran, are all still missing in the Java Sea after their plane went down Sunday (28 December), killing all 162 people on board.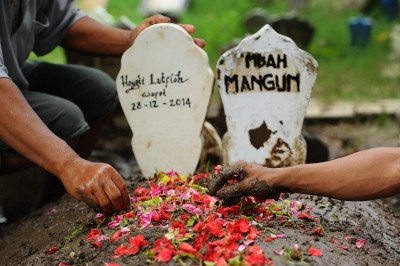 Officials have said 22 bodies have now been recovered.
The Indonesian-led search for the wreck of flight QZ8501 is centred in the northern Java Sea, close to the Karimata Strait, where search teams have recovered bodies and pieces of the plane. Previous reports of a sonar image showing the plane body in the water have not been confirmed, officials said.
Rescuers hope the fuselage — if intact — will contain the remains of many of the nearly 150 passengers and crew still missing. The wreckage will be key to explaining what might have caused flight 8501 to go down.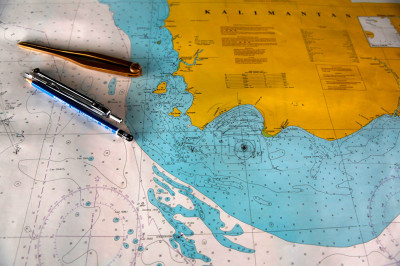 After Friday prayers, Muslims held a special prayer session for the AirAsia victims at a mosque next to the Surabaya police hospital where bodies were being kept.
"We pray that the passengers in this AirAsia tragedy will be received by Allah and that all their sins will be forgiven by Allah," the imam said.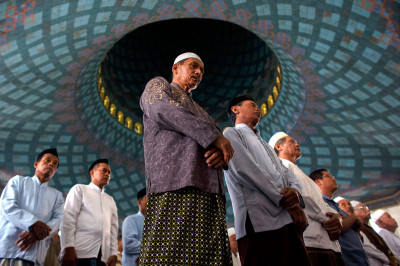 The Airbus A320 smashed into the Java Sea on Sunday, halfway into a flight from Surabaya, Indonesia's second-largest city, to Singapore. Minutes earlier, the pilot told air-traffic control he was approaching threatening clouds, but was denied permission to climb to a higher altitude because of heavy air traffic.