AirAsia QZ8501: 'Airline responsible for passengers' despite insurance claim rumours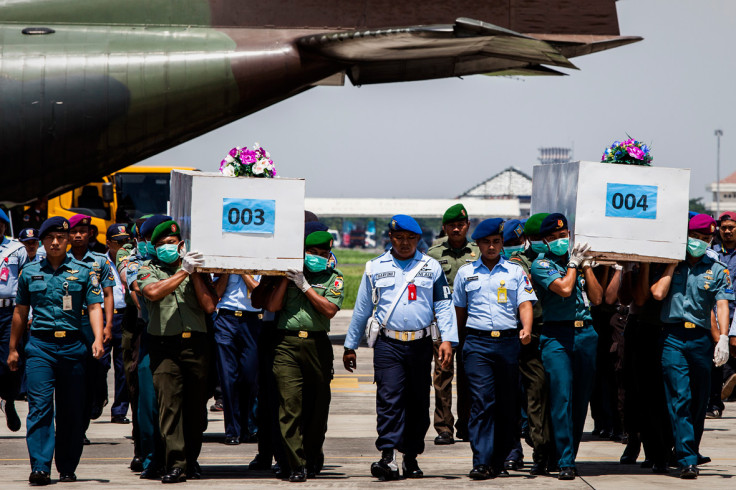 Fears that family members of victims killed in the AirAsia QZ8501 tragedy will get no compensation are unfounded, an Indonesian official has said.
Speculation the airline's insurers could avoid paying each next of kin around £69,000 began circulating after it was claimed the plane was on the wrong flight path when the disaster happened.
There was concern this would render invalid the insurance for paying the beneficiaries as a result. But this is not the case, according to a government spokesman.
"AirAsia didn't fall because it was a Sunday. Whatever the reason, the airline has to be responsible for its passengers," said Firdaus Djaelan, a supervisor at the Indonesian financial services authority.
He added the compensation has already been prepared for relatives of the 162 crew and passengers on the flight, as the first burials of victims take place.
Insurance giant Allianz is the reinsurer in the case and has so far refused to reveal the extent of its exposure, or any other firms exposed by the disaster.
Lawyers have suggested victims' families could be entitled to more compensation than is conventional.
A Singapore brief told Reuters: "If there is some evidence during the course of an investigation that suggests that there could be additional liability on the airline, it would be prudent and indeed common sense to consider a payment that is higher than the limit."
Search efforts for victims have focused on a patch of the Java Sea in to which the AirAsia descended on 28 December. Bad weather has hampered the search and only 37 bodies have so far been recovered.
Also still missing are the aircraft's black box recorders, which could hold vital clues about what caused the tragedy.
© Copyright IBTimes 2023. All rights reserved.