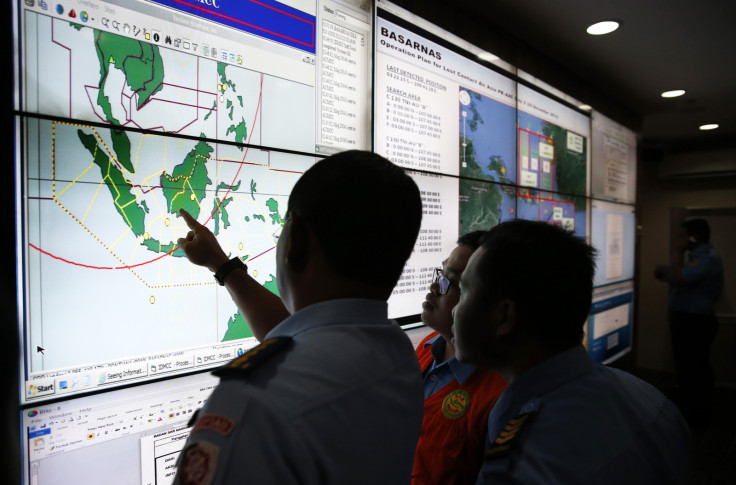 Bad weather was the key cause of the AirAsia flight QZ8501 crash, according to an Indonesian weather agency .
The Airbus A320 carrying 162 passengers and crew, disappeared off the radar, en route from Surabaya in Indonesia to Singapore on Sunday, 28 December.
Initial analysis by the BMKG agency indicates that icy conditions in the air had caused the engine to stall as the aircraft flew into a storm.
Edvin Aldrian, head of research at BMKG said: "From our data it looks like the last location of the plane had very bad weather and it was the biggest factor behind the crash. These icy conditions can stall the engines of the plane and freeze and damage the planes machinery."
Adding to the theory, officials have said the plane was travelling at 32,000ft when the pilot's last communication was a request to climb to 38,000ft to avoid bad weather.
Radar data appeared to show that the ill-fated Air Asia flight made an "unbelievably" steep climb before it crashed, possibly pushing it beyond the Airbus A320's limits.
The search effort to recover the remains of the aircraft continues to be hampered by severe weather conditions with divers faced with waves up to five metres high. So far just 30 bodies have been recovered from the Java Sea. The discovery of four large objects has raised hopes of finding the fuselage, where most bodies are believed to be trapped.
The plane's black boxes, its flight data and cockpit voice recorders, have yet to be located.
A remotely operated underwater vehicle was being lowered into the water to get an actual picture of the objects, which were at a depth of 30m.
Side scan sonars and pinger locators are among some devices planned to be deployed to detect the black boxes.
More than 90 vessels and aircraft have been involved in the operation which scoured the Java Sea near Pangkalan Bun, about 1,000 kilometres southeast of Singapore for five days.