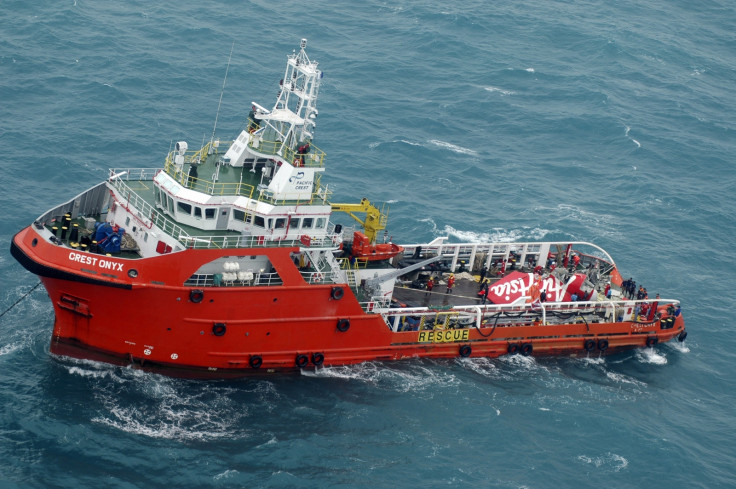 Investigations into the crash of AirAsia Flight QZ8501 indicate that the co-pilot with much less experience than the captain was at the controls before the plane went into a dangerously fast climb and crashed into the Java Sea.
First Officer Rémi-Emmanuel Plesel, a French national, had about 2,200 flight hours over roughly three years flying for AirAsia. In comparison, Captain Iriyanto, a former fighter pilot, had nearly 10 times that many total hours in his logbook.
The flight-data recorder indicates the first officer's control stick pulled the plane's nose up, sources in the investigation team told Wall Street Journal.
However, the sequence of events or why the climb was initiated are not clear.
While the preliminary report is to be submitted on Thursday by Indonesia's National Transportation Safety Committee to the International Civil Aviation Organisation, the Indonesian agency's chief said that the report would contain no analysis, nor data from the jet's black boxes.
Confusion caused the nose of the Airbus A320 to point upward at an unusually steep angle while the plane's computerised stall-protection systems either malfunctioned or were disengaged, say investigators.
Repeated automated stall warnings have been noted on the cockpit voice recorder.
The aircraft, which went missing on its flight on December 28 en route to Singapore from Surabaya in Indonesia, crashed into the sea below after attempting a steep climb to avoid a storm.
The plane was travelling at 32,000 feet (9,753 metres) and had asked to fly at 38,000 feet to avoid bad weather. Contact was lost a few minutes after permission to climb to 34,000 feet was granted.
Experts believe the plane went into an aerodynamic stall where the speed is too low to sustain flight.
Turn of events in air
While air turbulence is suspected to be the reason behind the plane's steep climb, investigators are examining the interaction of pilot commands and computer-controlled flight systems during the climb and descent.
The plane climbed more than 5,000 feet in less than 30 seconds, changed directions twice during that period, before it started to descend quickly. It changed directions at least twice more and went into a spiral leading to the crash, according to initial investigations.
Investigators looking into operation of the plane's computerised controls have ruled out the malfunction of these as being a reason for the crash. They have also ruled out a midair explosion, decompression, sabotage or deferred maintenance as probable causes.
All 162 people on board were killed in the crash. At least 70 bodies have been recovered from the Java Sea.
The military withdrew from joint search and recovery efforts a month after the crash but the National Search and Rescue Agency (Basarnas) said it will continue to look for the wreckage and remaining bodies on Saturday.