Airfares too high? Google Flights will now tell you when prices will rise
The new feature has been introduced to enable users to plan their travel better.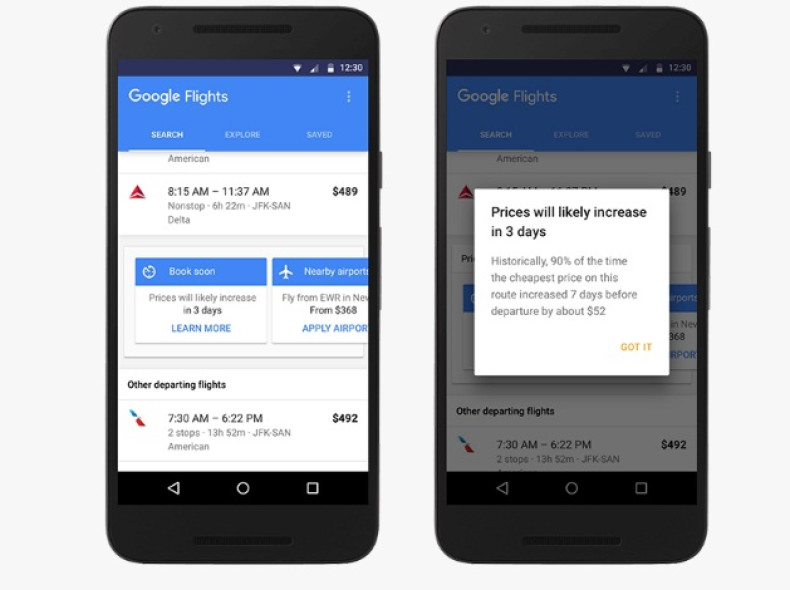 Google Flights will now help you plan your air travel much better by indicating when your searched flight's fare will increase. The feature has been introduced by Google just before the holiday season kicks off so travellers can plan their trips better.
"This holiday season we're making travel planning less stressful by updating you when flights are likely to increase in price, helping you find good hotel deals, and making travel planning easier on mobile," reads a statement on the company blog.
Google says it sources the information from historic data on flight costs, so it may not be completely accurate but will offer a useful resource when trying to save on future flights. The feature will come in handy during high-demand times of the year like Christmas and New Year when a trip is planned far in advance.
How it works
Once you have made a choice of the flight you wish to take on Google Flights with details like destination and dates filled up, a notification will appear letting you know what the current fare is and when it is expected to expire. It will then indicate how much you can save by showing an approximate value of increase in the flight cost after a few days, weeks or even months.
If you are just surfing and in no mood to make a reservation you can even choose to track the desired flight route and receive notifications via email letting you know when prices are expected to change. The system will also send notifications in case there is a significant decrease for these tracked flights.
A similar mechanism already exists in various travel booking sites like Skyscanner and Kayak with estimated fares reflecting for up to a year ahead of the current date. Google Flights, however, plans to tell you the approximate time when the fares will rise so that you have the option of booking your flight later as well.