The US has admitted it killed two hostages captured by Al-Qaeda during an military airstrike in Afghanistan in January.
The White House announced with "tremendous sorrow" that US citizen Dr Warren Weinstein, and Italian Giovanni Lo Porto, an aid worker in Pakistan seized in 2012, during counter terrorism operations.
Weinstein, 72, had been held hostage by the terrorist group since 2011, with Lo Porto, 39, captured in 2012.
The US government said the pair were killed as the drone targeted al-Qaeda compound in the border region of Afghanistan and Pakistan and had no reason to believe hostages were being held in the area.
"No words can fully express our regret over this terrible tragedy," a spokesperson said.
The US government said they also believe they killed two other US citizens who were prominent members of al-Qaeda. Ahmed Farouq, an American who was an al-Qaeda leader, was killed in the same operation that resulted in the deaths Weinstein and Porto. US citizen Adam Gadahn, who became a prominent member of the terrorist group, was killed in January, likely in a separate Government counterterrorism operation.
President Barack Obama said he takes "full responsibility" for the operations, which have been classified until now.
"There could be no starker contrast between these two selfless men and their al-Qaeda captors," the president added.
A White House spokesperson added: "The uniquely tragic nature of the operation that resulted in the deaths of two innocent hostages is something we will do our utmost to ensure is not repeated. To this end, although the operation was lawful and conducted consistent with our counterterrorism policies, we are conducting a thorough independent review to understand fully what happened and how we can prevent this type of tragic incident in the future.
"Many within our government spent years attempting to locate and free Dr. Weinstein and Mr. Lo Porto. The pain of their deaths will remain with us as we rededicate ourselves to adhering to the most exacting standards in doing all we can to protect the American people."
In a statement, the Weinstein family said they are "devastated" at the news of his death.
They said: "We were so hopeful that those in the US and Pakistani governments with the power to take action and secure his release would have done everything possible to do so and there are no words to do justice to the disappointment and heartbreak we are going through
"The cowardly actions of those who took Warren captive and ultimately to the place and time of his death are not in keeping with Islam and they will have to face their God to answer for their actions.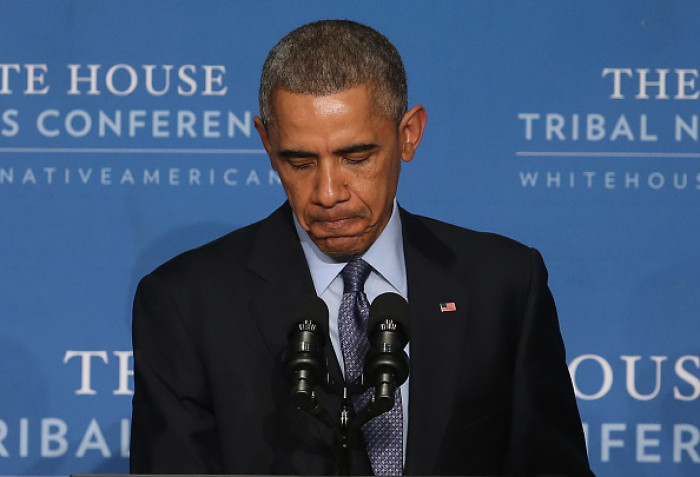 They added: "We hope that my husband's death and the others who have faced similar tragedies in recent months will finally prompt the US Government to take its responsibilities seriously and establish a coordinated and consistent approach to supporting hostages and their families.
"I am disappointed in the government and military in Pakistan. Warren's safe return should have been a priority for them based on his contributions to their country, but they failed to take action earlier in his captivity when opportunity presented itself, instead treating Warren's captivity as more of an annoyance than a priority. I hope the nature of our future relationship with Pakistan is reflective of how they prioritize situations such as these."
Dr. Weinstein was a professor at State University of New York at Oswego and lived in Maryland. He was kidnapped along with three guards and driver in 2011, and later that year Al Qaeda leader Ayman al-Zawahiri claimed that he was personally holding him.
He was snatched at gunpoint from an upmarket neighbourhood in Lahore, Pakistan, just two days before he was due to end a four year stint in the country as director of development company J.E. Austin Associates. He was supervising an $11m US-funded development project.
Lo Porto, who studied at London Metropolitan University, travelled to the Punjab region in January 2012 to begin humanitarian work with international aid group Welthungerhilfe for the victims of Pakistan's 2010 floods.
He was captured along with a German colleague soon after arrival.