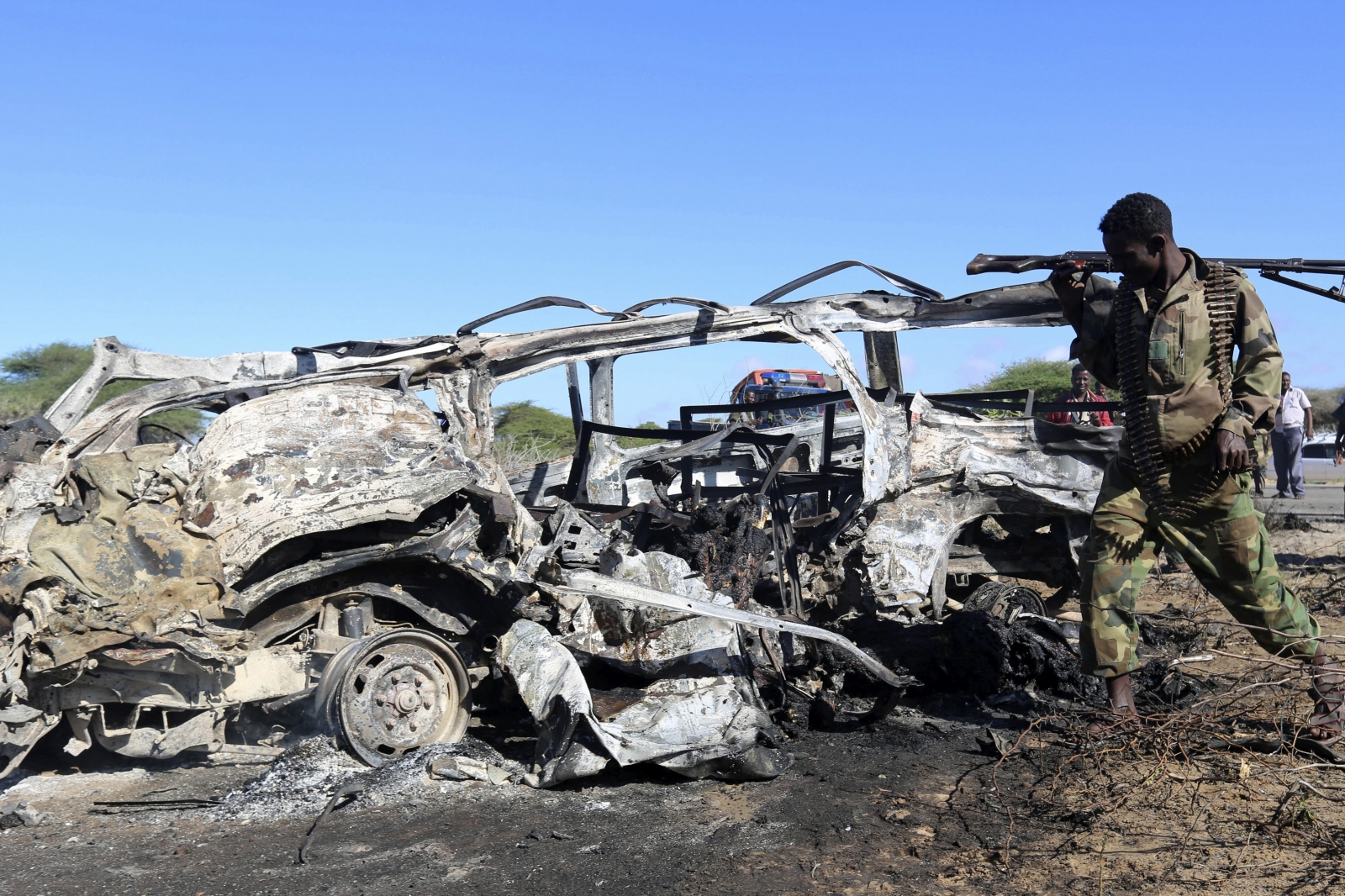 General Mohamed Roble Jimale, the third division commander of the army, and at least seven of his bodyguards have been killed in a car bomb in Mogadishu, Somalia. It's believed that a car driven by a suicide attacker and filled with explosives rammed into a convoy, which included Jimale's car.
"Military general Mohamed Roble Jimale and at least seven of his bodyguards died," police colonel Abdikadir Farah told Reuters.
Somali militant group al-Shabab was responsible for the explosion - a radio station linked to the group stated: "A mujahid (fighter) was martyred as his suicide car bomb killed General Goobaanle," according to Reuters.
In Somalia people are more commonly referred to by nicknames than their given name. "Goobaanle" was Jimale's.
General Jimale had been leading the fight against the Somali Islamist group, this why he was believed to be targeted.