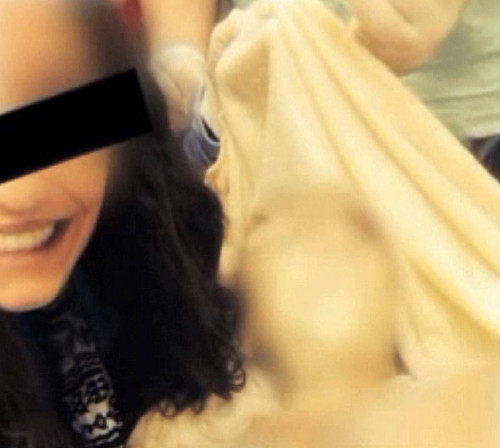 A student in Alabama has provoked internet fury by taking a selfie with a corpse in a university biology department and posting it on Instagram.
The unnamed student is seen grinning next to a cadaver in the photo, which was taken on a school trip to the University of Alabama to teach pupils about an anatomical donor programme.
Mobile phones were banned for the visit, but the student disobeyed the rules for the grisly photo. The image was removed from Instagram but seen by a classmate and reported to the school.
WHNT News 19 reported that the sheets covering the dead bodies, donated for the purposes of medical research, were not supposed to be removed during the visit.
Keith Hairrell, Clements High School principal refused to comment on whether the student has been suspended, but said the school is discussing appropriate punishment.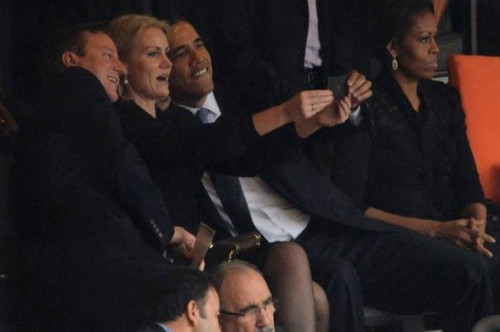 A university spokesman described the situation as "unacceptable", and told upi.com: "Our policies require discretion and respect in our human anatomy facilities.
"No phones are allowed, no photos are to be taken, and faces of cadavers are covered. A student was made explicitly aware of these policies and breached them. This kind of disrespect is unacceptable and very disappointing. We will review our processes to ensure this does not happen again."
Karen Tucker, the Limestone County School Board Director of Public Relations and Technology, added: "We are speaking to the University of Alabama Birmingham, they are understandably upset with this incident and we want to preserve our relationship with the university.
"Therefore we are speaking to them and wanting to know how we can mend this process and keep our relationship with them, and we are in the process of deciding on the discipline that will occur."
The trend for Selfies at Funerals hit the headlines when US president Barack Obama took a selfie at Nelson Mandela's memorial service with British PM David Cameron and Denmark's prime minister Helle Thorning-Schmidt.