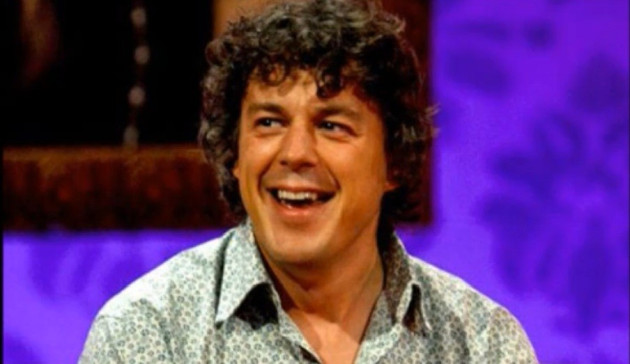 TV star Alan Davies has apologised and made a donation to the Hillsborough campaign following "insensitive" comments he made over Liverpool's refusal to play on the anniversary of the Hillsborough disaster.
The comedian and QI star sparked fury among Liverpool fans and even received death threats after he criticised the club during a football podcast, for refusing to play on the anniversary of the tragedy (April 15) in which 96 supporters died.
The comments came during a discussion about Liverpool insistence on playing their FA Cup semi-final game against main rivals Everton on Saturday 14.
This has meant Chelsea must play their semi-final game against Tottenham on Sunday 15, just three days before their Champions League first leg tie against Barcelona.
During the podcast, Arsenal supporting Davis said: "Liverpool and the 15th - that gets on my t*** that s***.
"What are you talking about, 'We won't play on the day'. Why can't they?"
The outburst came during the Arsenal supporter's popular weekly podcast for fans, The Tuesday Club. When podcast presenter Ian Stone suggested to Davies they refuse to play "because it is a sad memory," Davies added: "Do they play on the date of the Heysal stadium disaster? How many dates do they not play on?
"Do Man Utd play on the date of Munich? Do Rangers play on the date all their fans died whatever year that was? 1971?
Davies also turned his anger towards Liverpool manager Kenny Dalglish, adding: "Every interview he's given this season he looks like he wants to headbutt the interviewer. This tight-mouthed, furious, frowning, leaning forward, bitter Glaswegian ranting, 'Liverpool FC do not play on April 15th'.
"I understand Hillsborough is the most awful thing that has happened in my life in terms of football, one of the worst tragedies in English peacetime history. I understand that but it's ridiculous this 'we refuse to play football on the day anymore."
Davies, 46, took to his Twitter page to apologise for his "insensitive" comments and reiterated his support for the Hillsborough Justice Campaign.
He tweeted: 'I'm getting tweets from Liverpool fans who have been given the impression that I was disrespectful to those who lost their lives on 15/4/89
"I support the campaign for Justice for the 96 but there is some negative blogging out there painting me in a bad light.
"Many disagree but I feel that the Liverpool v Everton semi-final could be played on Apr 15. Apologies to those upset by that suggestion.
"I said the Hillsborough disaster was the worst event in modern peacetime history. I was on a terrace listening to a radio as it happened.
"I can't reply to all the tweets on this subject, only reiterate my support for the Justice For 96 campaign & apologise for being insensitive."
Some Liverpool fans went to the extreme and sent death threats to Davies following his comments.
One Twitter user posted: "Absolutely shocking comments from you all respect lost C*** just try going to Liverpool now you will f****** die".
Another wrote: "stay out of Liverpool you c*** Davies. God I'd love to be there when you get what you deserve. Sleep with one eye open you c***" (sic).