Alan Hansen: Former Liverpool Star is Weak Link for Defending Champions
Liverpool legend Alan Hansen believes Chelsea have the ability to defeat Barcelona in their Champions League semi-final second leg on Tuesday night but cautioned Roberto Di Matteo's side not to try and match the Catalans' much-vaunted attack-force.
Chelsea take a 1-0 lead to the Nou Camp after Didier Drogba scored the only goal at Stamford Bridge last Wednesday. The Blues earned a draw at Arsenal on Saturday as the manager rested eight players ahead of the trip to Spain.
And the Chelsea boss is expected to return to the same side that performed so well in the first leg, with Drogba the only doubt with a knee injury. The defending European champions dominated possession last week as a resilient home defence weathered the famous Barca "carousel", but former Liverpool defender Hansen insists the outcome of Tuesday's clash is far from clear-cut.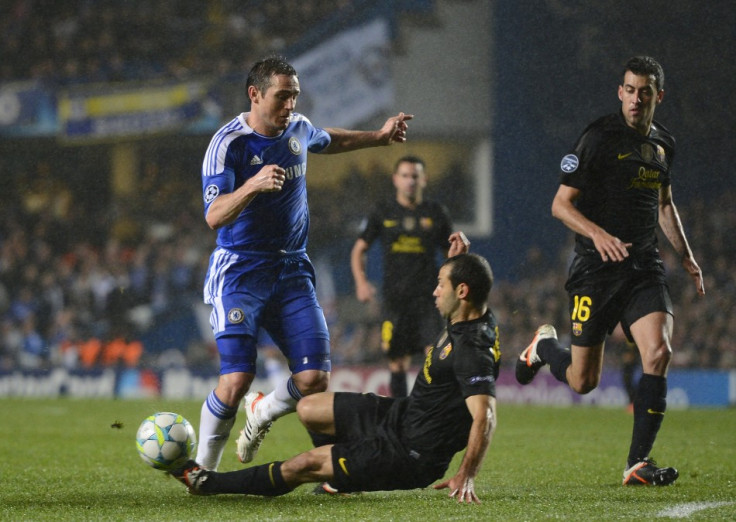 Hansen, who won the European Cup three times during his time at Liverpool, has implored Di Matteo to target Barcelona's susceptibility from set-pieces and their brittle back-line but warned the Chelsea boss they must stifle Lionel Messi if they hope to reach the final in Munich.
"Barcelona are vulnerable in the air. This is the key area of weakness which Chelsea must exploit because Barcelona simply have no way of addressing it properly," Hansen told the Telegraph.
"Barcelona are vulnerable defensively and I have believed for a long time that Javier Mascherano is the weak link at the back.
"Chelsea's goal last week was a case in point. Mascherano's lack of defensive know-how resulted in him in virtually holding hands with Carles Puyol before Ramires crossed for Didier Drogba to score.
"As a result, Mascherano couldn't adjust his feet quickly enough to get himself back into position."
"If Pep Guardiola was to restore Gerard Pique to his back four, then it would be an improvement because he is a better defender than Mascherano and, crucially, he stands over 6ft tall, so would offer height."
Both Carles Puyol and Mascherano are one booking away from a suspension that would rule them out of the final on 19 May, should the Spanish side overturn the one-goal deficit. Guardiola could recall Pique, who sat out Saturday's defeat to Real Madrid, to provide some much needed height at the back but Hansen considers the diminutive nature of Barca's first-team as the one shortcoming Chelsea are well-equipped to exploit.
"Barcelona have had a problem with height at the back even with Pique in the team and that reality only highlights how a team they are because they have still been able to dominate European football, despite their shortcomings," said the Match of teh Day pundit.
"Every corner, free-kick and throw-in that Chelsea get will give them an opportunity to target Barcelona's biggest weakness and, if they are still in the tie in the final 20 minutes, they will know they have the armoury to take advantage."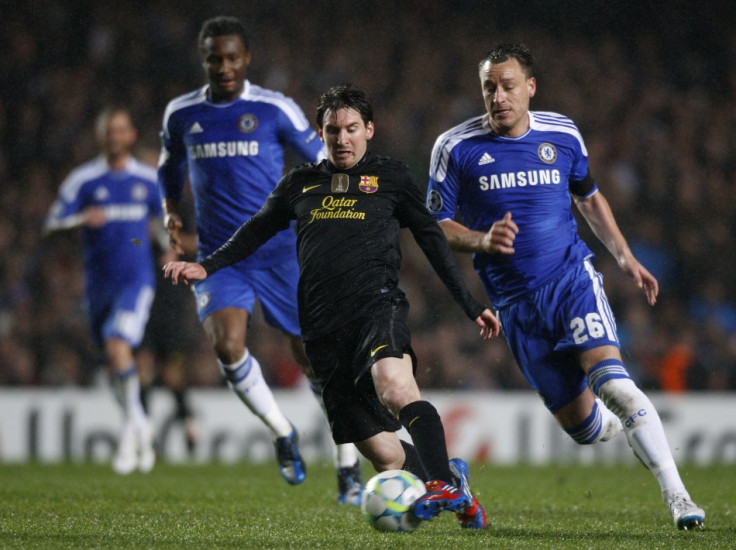 Barcelona enjoyed a remarkable 72 percent of the possession at Stamford Bridge but struggled to convert their dominance into goals, with Alexis Sanchez and Cesc Fabregas guilty of missing clear opportunities. Ultimately, Chelsea's organisation and discipline in containing Lionel Messi was the key to claiming victory and Hansen remains adamant the Argentinian will be Barca's most effective weapon on Tuesday night.
"Positional discipline is crucial. This ties in with the way Chelsea must deal with Messi. It is a basic principle of playing Barcelona, but is easier said than done," added the former Liverpool star.
"Suffocate the space around Lionel Messi. There is no point in deploying a player to man-mark Messi and I do not expect Roberto di Matteo to even contemplate that.
"But as Chelsea proved at Stamford Bridge last Wednesday, you can limit the threat of Messi by suffocating the space around him.
"He is the best player in the world and, if he is on top form, there is very little that Chelsea will be able to do to stop him, but if he is fractionally short of his best, there is hope."
© Copyright IBTimes 2023. All rights reserved.