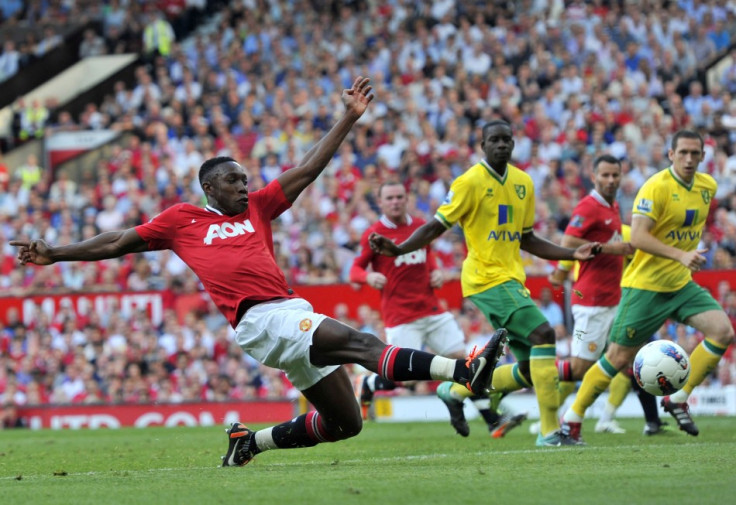 Manchester United striker Danny Welbeck is a raw talent who can improve all areas of his game but "has a bit of everything" according to Alan Hansen.
The 20-year-old Old Trafford forward has enjoyed an excellent start to the season, forcing his way into both Manchester United's first team and Fabio Capello England plans.
Welbeck spent last season on loan at Sunderland and was a revelation for the Black Cats, most notably when his instrumental performance against Chelsea at Stamford Bridge helped Steve Bruce's side to a memorable 3-0 victory.
The striker has since returned to his parent club a vastly improved player, and Liverpool legend Alan Hansen suggests the striker will inevitably continue to progress the more he is exposed to Manchester United's first team.
Whilst acknowledging the strides made by Welbeck this season, he believes the forward will inevitably find himself on the bench at club level because of the hugely successful pairing of Wayne Rooney and Javier Hernandez, which Ferguson tends to stick with in the biggest games.
"Danny Welbeck is more than just a big man up front, but he is still developing as a centre-forward and I do not see him as sensational yet in any of the key areas." The Match of the Day pundit told The Daily Telegraph.
"He does not have Wayne Rooney's touch or the pace of Javier Hernández and you would not describe him as a prolific goalscorer.
"He has done well for United this season, but he doesn't strike you as having that something extra, which all strikers need if they are to succeed at a big international tournament.
"Welbeck has a bit of everything, but when the big games come around, I cannot see him edging out Hernández at United."
Although Hansen feels the young charge is a work in progress, the player himself believes his game has improved immeasurably thanks to his loan spell at the Stadium of Light last season.
"I went to Sunderland as a boy and I came back a man." The striker told The Sun newspaper. "I went there at 19 and came back at 20 more mature physically and mentally.
"It was the next step in my career to go out there and get games in the Premier League week in and week out.
"It was beneficial to me and like a stepping stone in my career. It allowed me to come back to United."
Welbeck added: "It's always going to be really tough to make it at United. If you are coming through the youth ranks you see a lot of people come and go.
"I'm a Manc and I've been a United fan all my life. I'm not just a player, I'm a fan as well, so I just want the best for United.
"Every time I'm on the pitch I'm just going to give it 100 per cent. I've seen players go and I just don't want to do that."
Welbeck was named in Fabio Capello's England squad to face Spain and Sweden on Sunday, and he will be looking to stake his claim for a place at next summer's European Championships in Poland and Ukraine. With Wayne Rooney suspended for the first three group games the striker, whose parents are Ghanaian, will hope to show Capello he is capable of replacing his club teammate.