The murder of British aid worker Alan Henning by Isis (now known as Islamic State) – has caused revulsion and sadness across the world. Political leaders, including David Cameron and Barak Obama, religious leaders, and members of the public have taken to social media to express their revulsion at the cowardly act.
UK prime minister David Cameron said the sickening video demonstrated "just how barbaric and repulsive these terrorists are". He said the UK would "hunt down these murderers and bring them to justice".
Cameron is to meet security chiefs this morning to discuss Henning's murder and look at ways to find his killers, believed to including 'Jihadi John', who is believed to be a British man from London.
US president Obama said, "Standing together with our UK friends and allies, we will work to bring the perpetrators of Alan's murder – as well as the murders of Jim Foley, Steven Sotloff and David Haines – to justice."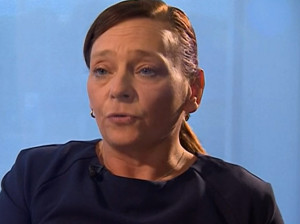 Bradford MP George Galloway, who has been consistent in condemning the West for its interference in the Middle East, tweeted: "The ISIS murder of Alan Henning is a depraved Satanic act committed by devils in human form. It is a desecration of all that is holy."
Many Muslim leaders, who had been vocal in calling for Henning's release, have now spoken of their horror.
Secretary General of the Muslim Council of Britain Dr Shuja Shafi said: "It is quite clear that the murderers of Alan Henning have no regard… for the Muslims around the world who pleaded for his life."
The chief executive of the anti-extremist Ramadhan Foundation Mohammed Shafiq said: "British Muslims stand with Alan's family and vow to defeat this evil ideology and barbaric organisation.
"Islam not only condemns these crimes but forbids them. Those that carry them out are committing crimes against Islam."
Many newspapers and TV stations are refusing to publish videos or stills of the latest Isis video.
The Sun said: "We refuse to give his absurd killers the publicity they crave. Instead we choose to remember Alan Henning. Taxi driver from Eccles. A hero."