Alan Rickman: Harry Potter star died of pancreatic cancer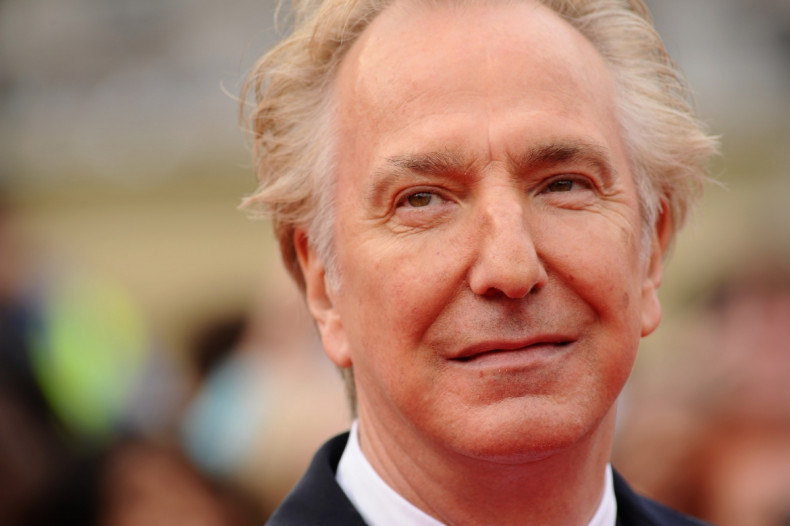 Alan Rickman was suffering from pancreatic cancer, it has been reported. The actor died Thursday (15 January) in a London hospital surrounded by friends and family, including his wife Rima, after a short battle with the illness.
Confirming reports of his passing, his family said in a short statement: "The actor and director Alan Rickman has died from cancer at the age of 69. He was surrounded by family and friends."
US showbiz journalist Roger Friedman said the Harry Potter star had suffered a suspected stroke in August. Writing on Showbiz 411, Mr Friedman said that Rickman had kept his diagnosis a secret, only revealing his health condition to a select few friends during a visit to New York last month. Neighbours said they had 'no idea' that the actor was ill and described his upbeat demeanor in the weeks before his death.
Producer Catherine Bailey, an old friend of Rickman's from drama school, said that he had remained selfless and continued to think of others, even when he was just days from death. "I saw him two days before he died and he wanted to hear about me and my family and how we were," she told the Guardian.
According to the Mail online, Rickman was scheduled to give a talk at his old school, Latymer Upper in Hammersmith, later this month, suggesting that he may not have known how advanced his cancer was.
Pancreatic cancer is described as one of the deadliest forms of the disease. The charity Pancreatic Cancer Action said in a statement: "We were very sad to hear that one of Britain's most popular actors, Alan Rickman, passed away after a short battle with pancreatic cancer. Our thoughts are with all his friends and family at this very sad time."
Tributes to Rickman were led by J.K. Rowling, and his Harry Potter co-stars Emma Watson and Daniel Radcliffe. Radcliffe, who had worked with Rickman for 10 years on the film franchise, posted a poignant message on Facebook paying tribute to his mentor. "Alan Rickman is undoubtedly one of the greatest actors I will ever work with," he said. "He is also, one of the loyalest and most supportive people I've ever met in the film industry. He was so encouraging of me both on set and in the year's post-Potter."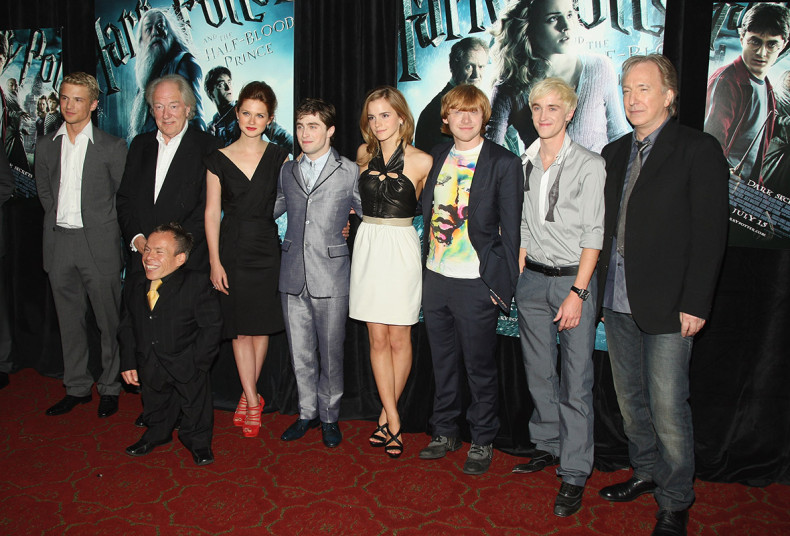 Daniel, who joined the franchise aged 11, described how Alan had been the first of the adults on set to treat him like a peer, rather than a child, recalling his 'extremely kind, generous, self-deprecating and funny' presence on set.
"Working with him at such a formative age was incredibly important and I will carry the lessons he taught me for the rest of my life and career. Film sets and theatre stages are all far poorer for the loss of this great actor and man."
Meanwhile, The Perks Of Being A Wallflower actress Emma posted a message writing: "I'm very sad to hear about Alan today. I feel so lucky to have worked and spent time with such a special man and actor. I'll really miss our conversations. RIP Alan. We love you."
Author Rowling also turned to Twitter to express her grief. Summing up the sentiments of his fans and friends around the world she said: "There are no words to express how shocked and devastated I am to hear of Alan Rickman's death. He was a magnificent actor & a wonderful man."
His many film roles include: villain Hans Gruber in Die Hard (1988); a deceased lover who consoles his bereaved partner in Truly Madly Deeply (1990); the Sheriff of Nottingham in Robin Hood: Prince of Thieves in (1991); and the wayward husband of Emma Thompson in romantic comedy Love Actually (2003). Younger fans know him from the Harry Potter films, in which he played the Dark Arts teacher Severus Snape.
He recently filmed The Limehouse Golem, a Gothic horror movie set in Victorian London and shot on location in Manchester over the past few months. Two other films featuring Rickman, Eye in the Sky and Alice Through the Looking Glass, are scheduled to be released this year.