Alan Turing Film The Imitation Game 'Falsely Paints Bletchley Park Commander as a Baddie'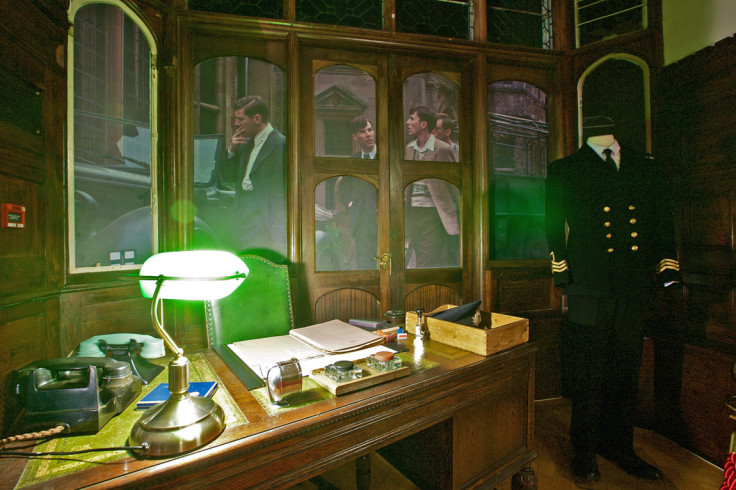 The Imitation Game, the new film about the cryptologist Alan Turing who cracked the Enigma Code, falsely paints Bletchley Park commander Alastair Denniston as a "baddie," say his grandchildren.
Denniston's descendants are furious about the way the film, which stars Benedict Cumberbatch, portrays a man they describe as humble and devoted to his work.
Denniston worked as a cryptologist during the First World War and headed up the forerunner of GCHQ, the Government Code and Cypher School, before moving his team to Bletchley Park upon the resumption of hostilities in 1939.
He is portrayed in the Imitation Game by Charles Dance, who has described his character as a "pompous prat." The commander's relatives claim this is a misrepresentation of the man they knew.
"While the much-acclaimed film The Imitation Game rightly acknowledges Alan Turing's vital role in the war effort, it is sad that it does so by taking an unwarranted sideswipe at Cdr Alastair Denniston, portraying him as a hectoring character who merely hindered Turing's work," wrote the grandchildren of Denniston, in a letter to The Telegraph.
Denniston's 91-year-old niece and god-daughter, Libby Buchanan, added that he was a "quiet, dignified" man, while his other granddaughter Judith Finch, said "he is completely misrepresented. They needed a baddie and they've put him in there without researching the truth about the contribution he made."
Denniston's grandson, Nick, said that "everyone who knew him saw him in a very different light" to the film's producers.
Graham Moore, the man who wrote the Imitation Game, has responded to criticism of his depiction of Denniston by claiming the commander "was one of the great heroes of Bletchley Park.
"As such, he had the perhaps unenviable position of being a layman overseeing the work of some of the century's finest mathematicians and academics — a situation bound to result in conflict as to how best to get the job done.
"I would say that this is the natural conflict of people working extremely hard under unimaginable pressure with the fate of the war resting on their heroic shoulders."
© Copyright IBTimes 2023. All rights reserved.