Canadian singer Alanis Morissette has responded to an apology from her former manager, who stole nearly $7m (£5.6m) from the musician and other high-profile clients. It comes after Jonathan Todd Schwartz pleaded guilty in January 2017 to wire fraud and subscribing to a false tax return.
In an open letter published by The Hollywood Reporter, Schwartz admits to battling gambling addiction which sent him on a "toxic spiral". Morissette, 42, was far from impressed with Schwartz's explanation and hit back with a short statement: "I would be apprehensive to believe any words that come out of Jonathan Schwartz's mouth."
Schwartz, who worked for the firm GSO Business Management, is said to have embezzled $4.8m from Morissette's personal finances and a further $2m from other clients. The Oughta Know singer sued Schwartz in May 2016 but they eventually agreed to a confidential settlement.
In his letter, Schwartz reveals how he intended to pay back the finances he pilfered from his clients but continued to lose money through sports gambling. The business manager explains that as his addiction "snowballed", he kept hoping for "one lucky break" which never came.
Owning up to his crimes, Schwartz writes: "I am writing this open letter to you so that you can learn from my mistakes and never find yourself in the situation I am now in. I am a convicted felon who has fully accepted responsibility and pleaded guilty to federal charges related to my embezzling over $7m from my clients and business partners over a six-year period and not paying tax on it."
Schwartz said: "To say I am incredibly ashamed and disappointed in myself is an understatement. I have hurt everyone I cared about, my family, clients, business partners, employees, peers and friends. I had a fiduciary responsibility to serve my clients, and I violated that trust.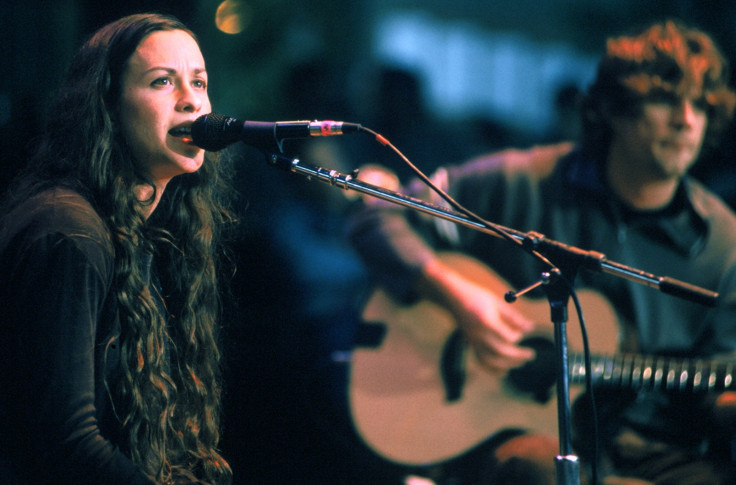 "I let everybody down, and for that I will spend the rest of my life asking for forgiveness and making amends to everyone I have hurt. The road to recovery goes one day at a time, but I now have a much better and clearer understanding of what really matters and have devoted my life to getting there."
The businessman's fraudulent activity came to light in 2016 when Morissette's new financial manager discovered discrepancies in transfers from her account to Schwartz. Following an internal investigation by GSO, Morissette sued Schwartz for $15m but it is not disclosed how much she later settled for. Schwartz is due to be sentenced on 3 May.