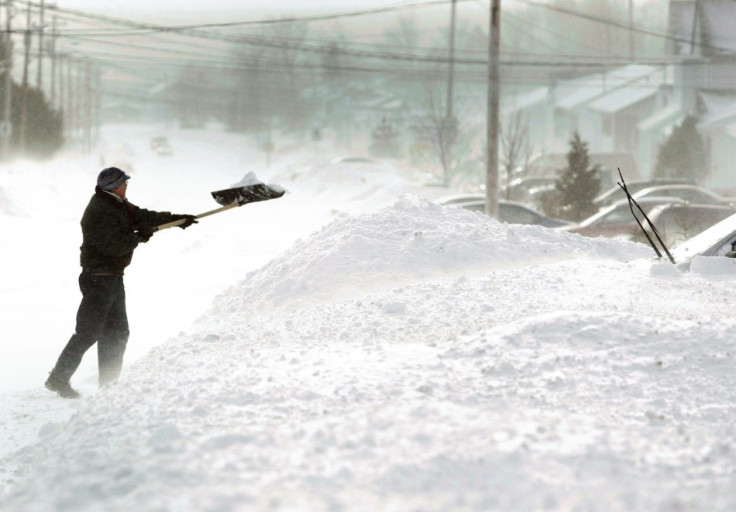 As he worked the cap off of his frozen Coors beer, digging out the frosty beverage for sustenance, 52-year-old Clifton Vial's hopes of being discovered in his pickup, which had become buried in a snowdrift, must have been melting away - unlike the white stuff encasing his vehicle.
At 21:30, 40-miles away from his hometown of Nome in Alaska, with his mobile phone out-of-reach and family away so not expecting him home, Vial was well and truly stuck having just ploughed into a snowdrift.
"I made an attempt at digging myself out and realized how badly I was stuck," Vial told Anchorage Daily News.
He was wearing tennis shoes, jeans and a jacket - hardly the thermal gear needed to start tunnelling through snow.
After putting on a fleece sleeping bag liner and covering his feet with a bath towel, he perdiodically started the car to turn on the heater, and occupy himself by listening to the radio.
As his family were away, no-one was missing him. That is until he failed to show up for work.
Before long, his employers worked out something was up and called the police.
A search and rescue mission was mounted, though rescuers described it as a "needle in a haystack" situation.
During his third day, hungry and very cold, Vial started to see strange things when he closed his eyes.
"Saw my daughter. Saw my job. Saw some things that didn't look like people," he said.
Sometimes he would have visions of driving around his hometown, Nome, waving at family and friends along the way, before snapping out of it and waking up to his cold reality.
He kept himself warm by shaking his knees and ankles, and holding his arms and legs close to his body.
Miraculously, after 60 hours, he was found by rescuers and given an orange fizzy drink and a Snickers bar.
Vial had avoided frostbite, though he had shed 16 pounds because of his ordeal.