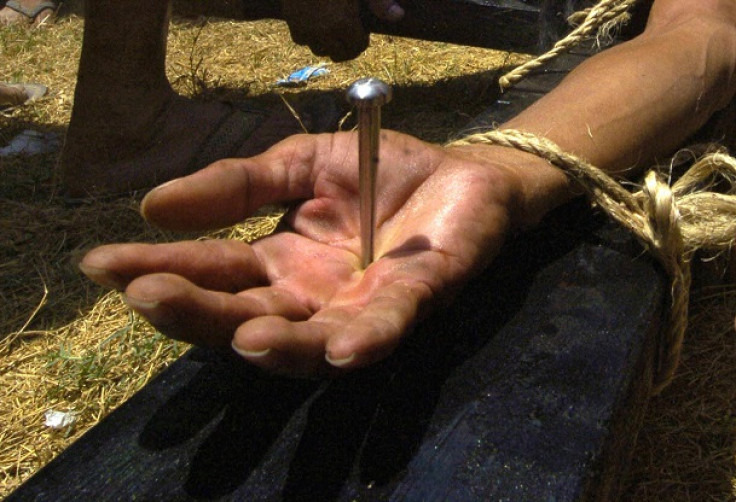 Police are investigating after a man was discovered nailed to a tree in woodland in New Mexico. Officers from the Albuquerque Police Department said they received a report of an injured man in the Bosque, on the east bank of the Rio Grande.
When police arrived at the scene, they discovered a "confused" man with three-inch nails through his hand, pinned to a tree.
The man, who has not been named, was not bleeding when police arrived. He was taken to hospital after emergency services removed the nails from his hands.
The investigation into how he ended up being nailed to the tree is hampered as he is refusing to co-operate with officers.
Albuquerque Police Department spokesperson Celina Espinoza told the Albuquerque Journal: "Officers found a man who seemed confused, standing in front of a tree with his hands next to his shoulders. Each hand had one nail through it.
"Police don't know how long the man had been in the Bosque or how he ended up nailed to a tree.
"He was initially not co-operative or compliant with officers. They are continuing to try to interview him and determine exactly what happened and how he ended up in the Bosque."