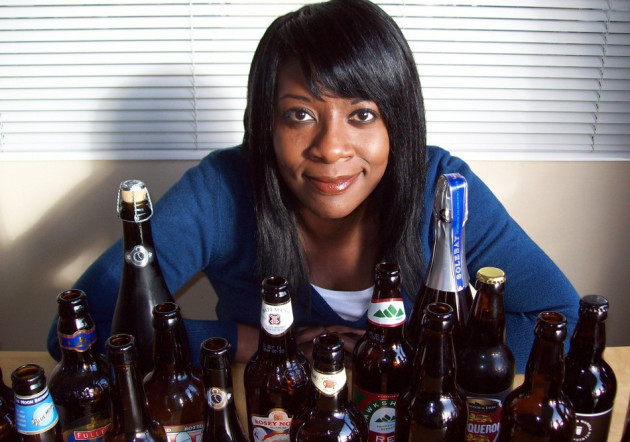 How will the proposed minimum retail price of alcohol of 45p per unit affect beer drinkers?
The government reckons it can tackle binge drinking by making sure retailers don't charge anything lower than 45p for a unit of alcohol. Buy One, Get One Free, Buy 6 and save 20%, and 3-for-2 deals on booze could soon be a thing of the past too. From today the public - and any other organisations interested in the issue - are being invited by the Home Office to offer their opinions on the plans during a 10-week consultation.
I - as someone who's deeply passionate about beer - am hoping that my beloved drink, the brewers who make it and the pubs which serve good beer won't be adversely affected. But before I talk beer, let's take a look at how big the problem of binge-drinking in the UK actually is.
According to the NHS, 1.168 million people were admitted to hospital as a result of violence on the streets fuelled by the actions of people who abuse alcohol. Alcohol Concern issued an Alcohol Harm Map of England in October showing that in-patient admissions partly or wholly attributable to booze costs the Health Service just short of £2bn.
But NHS figures also say that binge-drinking has fallen across all age groups and both genders (men 28% in 2004, 19% in 2010, women 16% in 2004, 13% in 2010) and the number of young people binge-drinking has fallen fastest of all age groups (35% in 2004 to less than 25% in 2010).
Who is binge-drinking?
The under-35s are certainly "pre-loading" - buying cheap booze from the supermarket or off-licence and getting drunk at home as fast they can before heading off to town to continue the party. With the average strength of a beer at 5% ABV, wine 12% ABV and spirits at 35% ABV and upwards, you'd have to down an awful lot of beer to get drunk fast. Half of the 18-34-year-old age group questioned in a 2007 survey carried out by Alcohol Concern do it. A minimum cost price per unit is the government's way of curbing stores selling mega-cheap booze.
The government does not want to - so says home secretary Theresa May - stop "the sensible, responsible drinking which supports pubs as part of the community fabric, creates thriving town centres, and provides employment and growth". But it is looking at banning multi-buy promotions in shops and off-licences. It will also take a closer look at licensing conditions and how to stop too many bars opening up in one area as well as faster action against irresponsible pubs and clubs.
The "3 bottles of wine for a tenner" deal - where each individual bottle of wine costs considerably more than £3.33 - might also soon be a thing of the past, along with another bargain chum that really winds up the beer drinker in me - the in-store deals where you can buy a bulk pack of 24 cans of premium lager at much less than the individual price of those cans.
The sad thing about most of the beers in these offers is that they aren't really that tasty. It's not brewed to sip and enjoy for its aroma and flavour, it's just meant for mindless necking. If a huge swathe of the public actually drank less of the mass-produced tasteless beer and more of the wonderful, tantalising range of tastier British (and foreign) ales and lagers instead, then the supermarkets might think twice about selling the wishy-washy version. But I do realise everyone's tastebuds are different and some people prefer the stuff that I don't like and vice versa.
But all the cheap in-store booze is stopping people going to be pub.
Our beloved pub, a magnificent British institution, is still under threat with an average of 12 closing each week because it's easier to drink at home if you buy in for less expense and stay at home with your slippers on supping a drink in front of Downton Abbey. Pubs are now selling a billion fewer pints of beer per year since the introduction of an annual tax increase on beer in March 2008.
So banning promo deals and stopping alcohol being mega-cheap is good news for pub fans. Camra - the Campaign for Real Ale, which has over 140, 000 members who champion the consumption of real ale (cask ale) which is only sold in pubs in Britain - told IBTIMES UK:"For too long, supermarkets have been given free rein to use predatory pricing policies to undermine beer sales in Britain's pubs and blow many small businesses out of the water."
The British Beer and Pub Association, which represents the brewing and pub sector, said: "On multi-buy promotions, this would affect beer more than any other drinks as beer is the most common type of drink sold in this way."
The Wine and Spirit Trade Association isn't happy either. On its website it says: "Minimum unit pricing and the proposed restrictions to promotions are wholly untargeted and will unfairly punish millions of consumers and businesses in the UK, while doing nothing to tackle the root causes of alcohol misuse or associated crime and disorder."
With beer sales on a continual decline, I don't want these plans to cause any pub or producer to go out of business as a result. But I don't want the average beer drinker like me to have to pay more for my favourite tipple either. If you feel as strongly as me on this subject then make sure you have your say. I'm not sure what difference it will make but it's worth a try. You have until 6th February 2013 to comment by filling out the online form at http://www.homeoffice.gov.uk/publications/about-us/consultations/alcohol-consultation/
IBTimes UK TV journalist Marverine Cole is an accredited beer sommelier, an award-winning beer writer, broadcast journalist and member of Camra. You can read more about her mission to spread the word about the beauty of beer in her blog, www.beerbeauty.co.uk