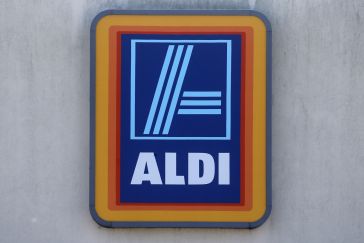 Aldi has recalled a brand of peanuts because the packet does not include a nut allergy warning.
The supermarket chain pulled packets of Clancy's Barbecue Flavour Coated Peanuts from its shelves because the packaging does not mention it contains cashew nuts.
The missing allergy warning breaches the Food Standards Agency protocol.
"We are recalling a single batch of this product as cashew nuts may be present in a small number of packets. Cashew nuts are not declared in the ingredients list," Aldi said in a statement.
"If you have bought this product and have an allergy or an intolerance to cashew, please do not eat it," the statement read.
Aldi has called on all customers with cashew nut allergies to return the product to their nearest store, where they will be offered a full refund.
The peanuts are only available in three areas – Neston, Darlington and Goldthorpe – but there are concerns that customers living in other regions could have bought the product while passing through northern England.
Peanuts belong to the legume family, while cashews are part of the tree nut group, along with walnuts and almonds. Therefore it is possible for someone without a peanut allergy to have a reaction to cashews.
Someone with a severe cashew nut allergy may experience anaphylaxis, which can cause the throat to swell, extreme vomiting and lead to difficulty in swallowing, speaking and breathing.
Last week, Lidl was also forced to recall a product, the Alesto Snacking Pocket Summertime Strawberry & Nut, which contains cashews, almonds and hazelnuts, because the allergens were not listed in English on the packaging.