The Syrian government has opened a corridor for rebels and civilians who want to leave the besieged eastern areas of the city of Aleppo. Buses and ambulances are parked on the side of Castello Road, near the National Stadium. However, most residents are refusing to go since there are no guarantees that evacuees won't be arrested by government forces.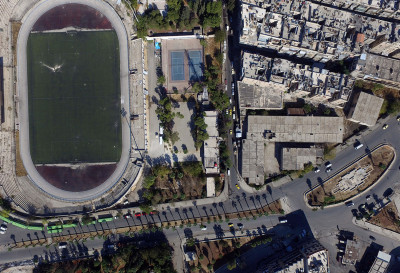 A pause in fighting was announced by Russia to allow for the evacuation of civilians and fighters, as well as the wounded. Rebels have rejected the offer. Before the pause, Aleppo's besieged districts had been subjected to relentless Syrian and Russian airstrikes for weeks.
The United Nations human rights chief has said Aleppo is "a slaughterhouse" and that the siege and bombing of eastern parts of the city constitutes "crimes of historic proportions" that have caused heavy civilian casualties amounting to war crimes. Zeid Ra'ad al Hussein addressed the UN Human Rights Council by video and called for major powers to put aside their differences and refer the situation in Syria to the prosecutor of the International Criminal Court (ICC).
He said the "collective failure of the international community to protect civilians and halt this bloodshed should haunt every one of us."
The council is expected to vote on a resolution that would call for increased monitoring of crimes in Aleppo. Paulo Pinheiro, chairman of the UN commission of inquiry on Syria who addressed the special session, said that the panel would continue to document war crimes in Aleppo and appealed to the government of President Bashar al-Assad to provide information on violations.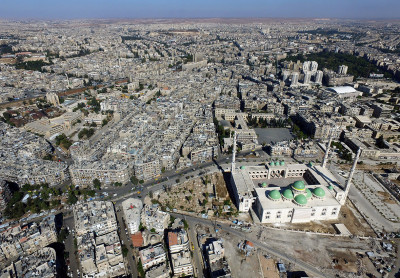 Meanwhile, Britain deployed warships to monitor a Russian aircraft carrier group and other vessels as they sailed through the North Sea and the English Channel reportedly en route to Syria. The frigate HMS Richmond escorted the aircraft carrier Admiral Kuznetsov and its task group in the Norwegian Sea north of the UK between Iceland and Norway. The Type 45 destroyer HMS Duncan has sailed from Portsmouth to monitor the group as heads south toward the North Sea.
The ships are sailing in international waters, so Nato forces such as those of Norway, the Netherlands and Britain will watch them go past without challenge.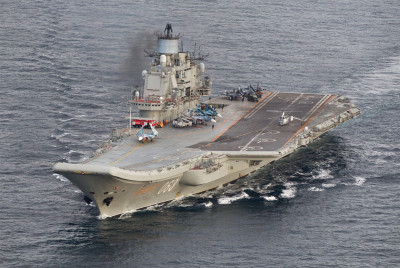 Nato secretary general Jens Stoltenberg said alliance navies would monitor the Russian ships in a responsible and measured way. "We are concerned that the Russian carrier group will support military operations in Syria in ways which will increase humanitarian and human suffering," Stoltenberg said in Brussels.
The Russian navy deployment would increase its firepower in Syria, where it has conducted an air campaign in support of President Bashar al-Assad's army for more than a year. British Prime Minister Theresa May has urged her European Union partners to unite in condemning Russia's role in Syria and bring an end to what she called Moscow's "sickening atrocities" there.