On 20 October 2011, Muammar Gaddafi was killed after being found cowering in a drain in his home town of Sirte. To mark the fifth anniversary of his death, IBTimes UK looks back at the life and times of the former Libyan leader.
Born in 1942 in Sirte, Muammar Mohammed Abu Minyar Gaddafi first entered the world stage in September 1969 when he led junior army officers in toppling King Idris in a bloodless military coup. He oversaw the rapid development of his poverty-stricken country, formulating his "Third Universal Theory," a middle road between communism and capitalism. One of his first tasks was to build up the armed forces, but he also spent billions of pounds of oil income on improving living standards, making him popular with the poor.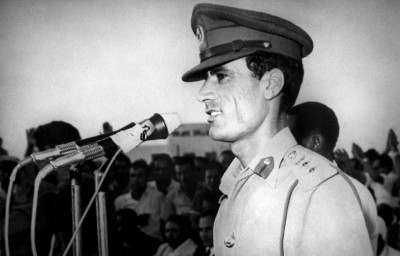 Gaddafi's relations with the West, and in particular the United States, became increasingly strained during the 1980s. Accusations that Gaddafi sent agents to blow up a Berlin club frequented by United States marines in 1986 led to US air raids on Tripoli and Benghazi just days later. Gaddafi's home in the Bab al-Aziziya barracks was hit and his adopted daughter was killed.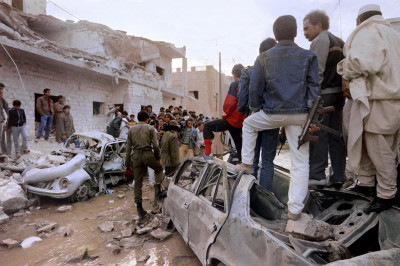 When Pan Am Flight 103 blew up over the Scottish village of Lockerbie in December 1988, killing 270 people, western intelligence agencies were quick to point the finger of blame at the Gaddafi regime. Libyan national Abdel Basset al-Megrahi was found guilty of mass murder and given a 27-year prison sentence. Although Gaddafi denied any involvement, Libya subsequently agreed to accept civil responsibility.
Visionary or dictator, Gaddafi's quirky style was unique. He lived in a run-down army barracks in Tripoli or camped Bedouin-style, often taking his tent with him on trips abroad. Ignoring the traditions of his conservative society, he surrounded himself with women bodyguards toting assault rifles.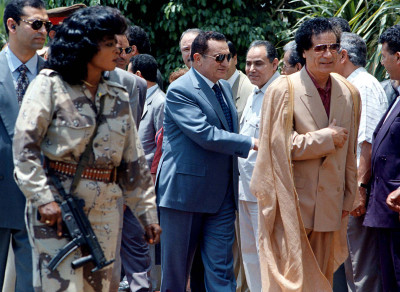 Gaddafi often disconcerted both friends and foes with swings in foreign policy. He caught the world by surprise in December 2003 when Tripoli announced it would abandon its weapons of mass destruction programmes and agreed to short-notice checks of its nuclear sites by UN nuclear inspectors. British Prime Minister Tony Blair visited Gaddafi in Tripoli in March 2004 and over the next two years the United States ended a broad trade embargo, removed Libya from a list of state sponsors of terrorism and resumed full diplomatic relations.
In June 2009 Gaddafi made his first trip to Italy, Libya's former colonial ruler. He wore a picture of hanged resistance hero Omar Al-Mukhtar pinned to his military uniform. In September 2009 in his first visit to the US since taking power, Gaddafi addressed the United Nations General Assembly in New York. His long, rambling speech clocked in at one hour and 35 minutes and touched on topics as varied on vaccinations for children to the assassination of US President John F Kennedy.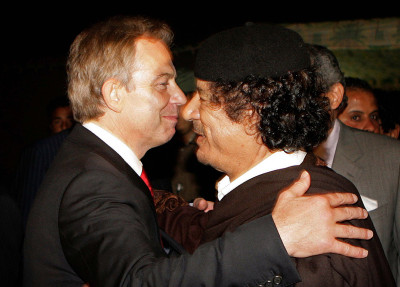 The advent of the Arab Spring which saw rulers toppled in neighbouring Tunisia and Egypt in early 2011 encouraged a popular revolt against Gaddafi's four decades in power. Gaddafi's violent crackdown on dissent sparked a civil war. A five-country coalition made up of the United States, France, Britain, Canada and Italy, launched air strikes on Libya in a joint operation called "Odyssey Dawn".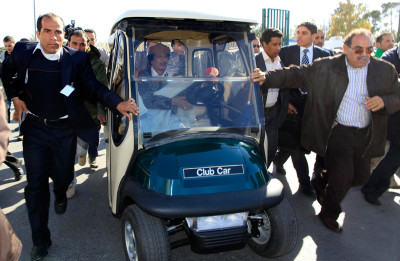 On 21 August, rebel fighters entered Tripoli with little resistance and two days later, made their way into Gaddafi's compound at Bab al-Aziziya.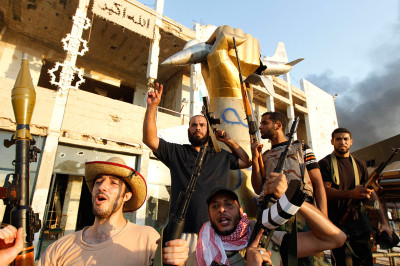 Gaddafi escaped to his hometown, Sirte, where after several weeks – as he tried to flee to the south of the country – he was captured cowering beneath a drain and then killed by Libyan interim government forces, along with his son Mutassim.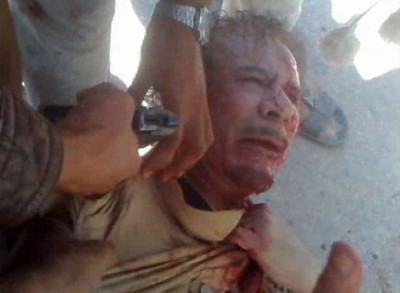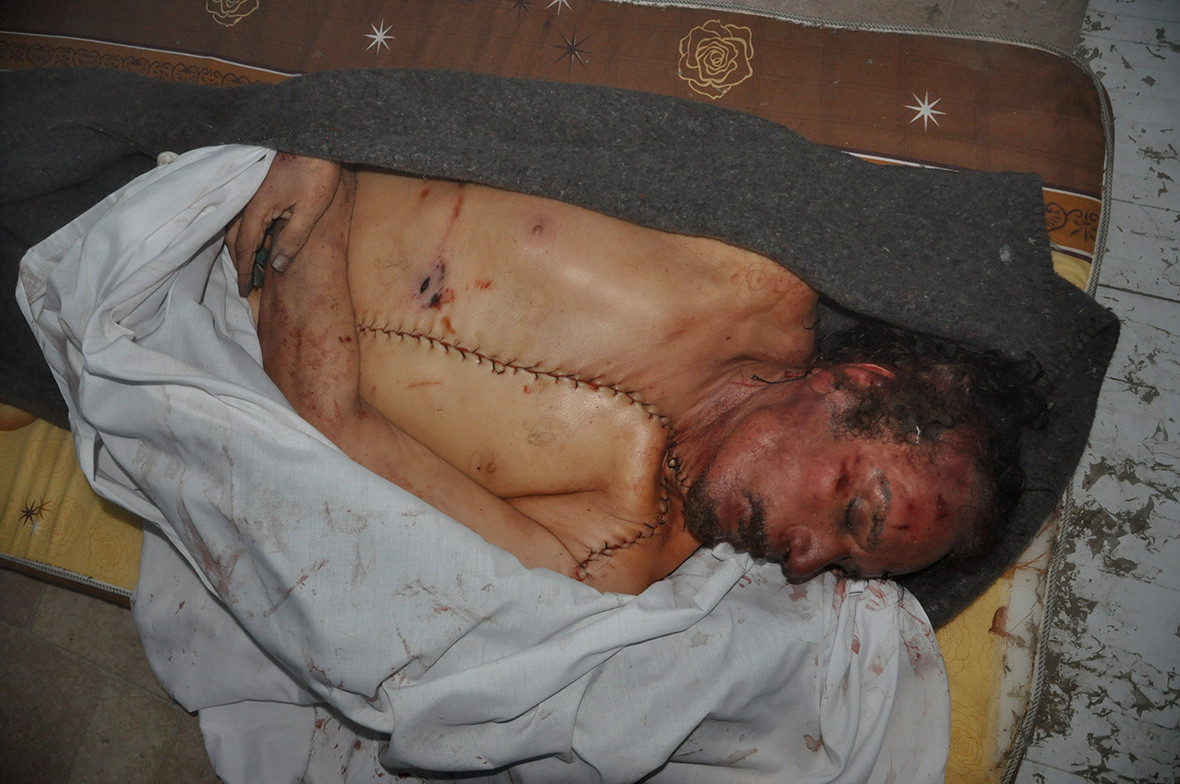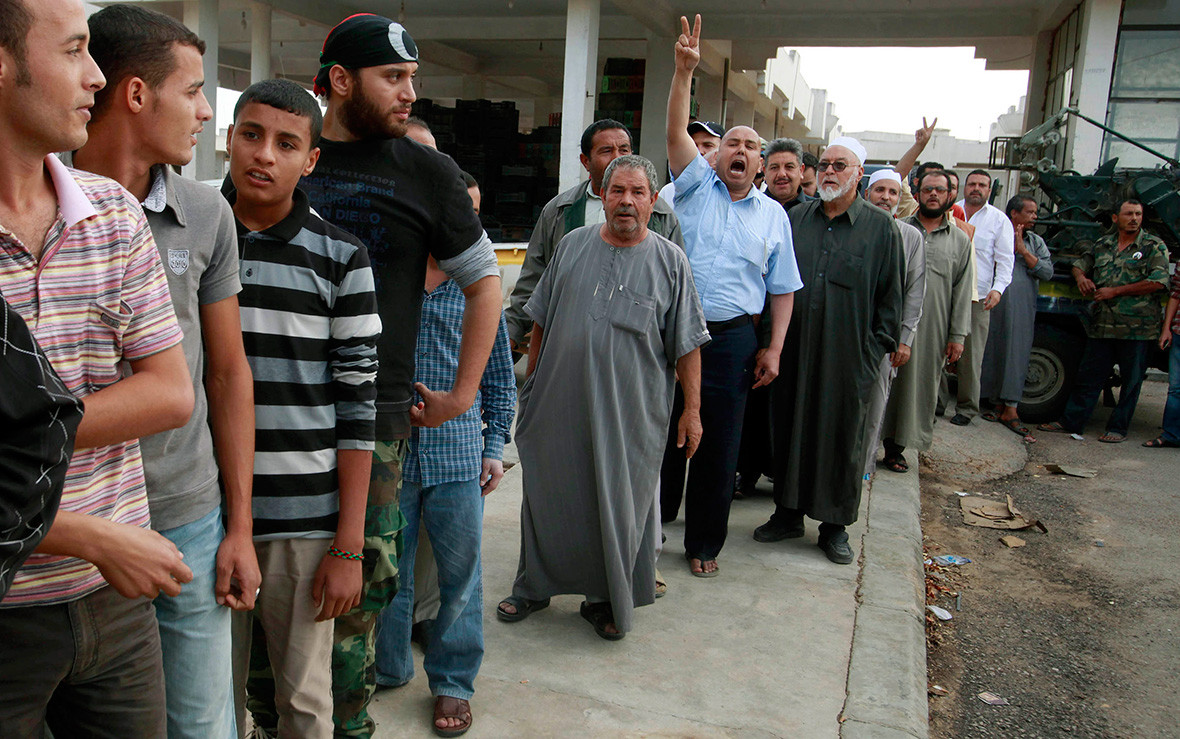 Five years on, Libya is still plagued by instability and civil war. Battles for control of the country's main cities between militias loyal to two rival governments have internally displaced thousands of Libyans. A political and security vacuum in the country allowed Islamic State (Isis/Daesh) to create its strongest overseas franchise on the shores of the Mediterranean, although forces aligned with Libya's UN-backed government are on the verge of recapturing Sirte.