'Aleppo will not be there anymore' if no solution can be found by December: UN Special Envoy for Syria
Staffan de Mistura said that the city should not be forgotten in the wake of the battle for Mosul.
UN Special Envoy for Syria Staffan de Mistura has warned that if no proper action is taken between now and December to solve the problem in Syria, "Aleppo will not be there anymore". His statements came soon after a meeting with Foreign Ministers of the European Union in Luxembourg on 17 October.
"Aleppo has a special symbol," de Mistura said, stressing on the need to build on the progress already made in order to avoid the war-ravaged city from becoming like Darayya or Moadamiyah, two of the country's besieged cities.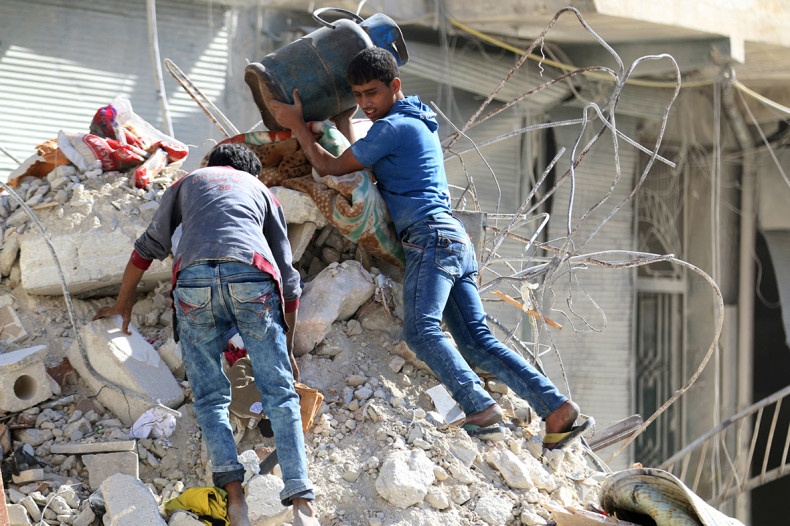 On the matter of talks, which he has been facilitating in Geneva, the envoy expressed doubts about being able to have "regular normal discussions" while the city continued to be under bombardment and without humanitarian aid.
"[I am] worried about the fact that if we miss some type of opportunity to make a change, history will judge us," he told reporters, adding that with this week's battle for Mosul, Aleppo may get sidelined. "If the world is watching Mosul, Aleppo should not be forgotten," he added.
Russia's permanent ambassador to the UN, Vitaly Churkin had earlier demanded stronger military action in the city if diplomacy failed. Speaking in the wake of the UN Security Council meeting, he said, " If they ['moderate' opposition] distance themselves, then we will offer Jabhat Al-Nusra two options to choose from: either they leave the city, and Steffan de Mistura, as you know, came out with a proposal regarding this some time ago, which has not been accepted by Jabhat Al-Nusra yet, or we will have to defeat them," Churkin said, as cited by TASS.
The UN Special Envoy had previously proposed escorting some 900 Al-Nusra fighters presently in the rebel-held eastern Aleppo, out of the city and to other parts of Syria.