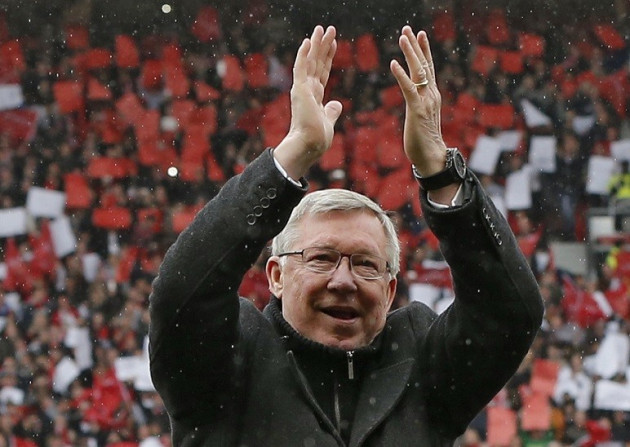 Sir Alex Ferguson is still setting records after retiring from Manchester United, with his new autobiography now the fastest-selling non-fiction book ever.
His self-explanatory My Autobiography shifted 115,547 copies in the first seven days after it was published.
In seizing his place on the top perch, Ferguson shoved off a fellow football insider. The previous holder of the fastest-seller record was Delia Smith, owner of United's Premier League rivals Norwich City.
According to industry bible The Bookseller, Smith had kept the record for 14 years with her book "Delia Smith's How to Cook: Book Two", which sold 112,000 copies in its first week.
Just as Fergie once declared his delight at knocking rivals Liverpool "off their perch" on the pitch, he can now celebrate doing the same to his fellow authors with the pen.
At £25 a copy, it means Sir Alex's tome has taken £2,888,675 at the tills - a huge windfall for the 71-year-old and his publisher Hodder & Soughton. It showed what a canny move it was by the Scot to fill the pages of his definitive autobiography with opinion about big-name stars from his 27 years in charge at Old Trafford.
Lower than Ferguson's biography in the all-time top five fastest-selling non-fiction books is David Beckham's book "My Side", which sold 86,000 in the first week.