Alex Song has revealed it required showdown talks with Arsenal manager Arsene Wenger in the summer to convince the Frenchman to allow him to join Barcelona.
Song was allowed to leave the club in August for Barca after six years in north London.
Having made 11 assists and proved an able defensive midfielder last season, Song departure is a significant loss for Arsenal, who are still awaiting Jack Wilshere's return from injury.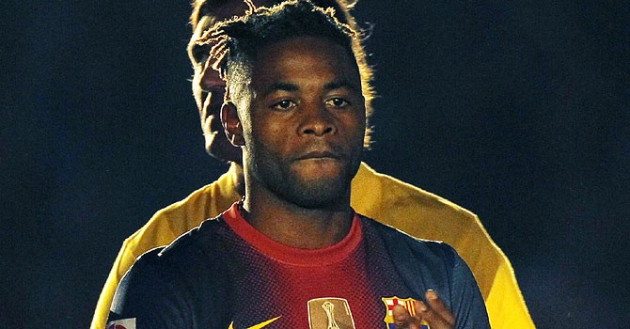 And such was Wenger's reluctance to see Song depart that the Cameroonian had to convince the boss to let him join the La Liga club.
"It was in July. Barca spoke with Arsenal and Arsene Wenger came to tell me," Song said.
"It was hard to convince him and also say goodbye because he really helped me and my family when I arrived at Arsenal at 17 years old. When a club like Barcelona want you you can't say no. A chance like this only happens once in life and you must take it."
"I'm hungry. I've never won anything and I have come here to play many games and win it all."
The 25 year old became the latest big name player to leave the Emirates Stadium in recent years, following Robin van Persie's move to Manchester United preceded Samir Nasri and Cesc Fabregas' high profile departures.
The club's seven-year trophy drought, risky policy of negotiating contract extensions close to their expiry and refusal to splash out on big name players has contributed to a spate of big name departures, and criticism of the Arsenal board from supporters, who continue to report impressive financial figures while seeing the club's fortunes on the pitch slide.
Supporters will get another glimpse of the club's future during tonight's League Cup tie against Coventry City from League One.
While first team players Theo Walcott and Alex Oxlade-Chamberlain are expected to play a part, with Emmanuel Frimpong also expected to return, the likes of Damian Martinez, Hector Bellerin, Thomas Eisfeld and Serge Gnabry could all be given an opportunity to impress and convince Gunners fans substantial investment might not be required to cement the club's standing in English football.