Russian nationalist philosopher Alexander Dugin is among those targeted by sanctions in a new list released by the US Department of the Treasury in response to the ongoing crisis in Ukraine.
Dugin, a former professor at Moscow State University and adviser to the speaker of Russia's lower house of Parliament, called for Ukrainians to be "killed" after the pro-Moscow government of President Viktor Yanukovych was toppled last year.
He is joined on the 14-person list by former Ukrainian prime minister Mykola Azarov, the deputy foreign minister of the self-proclaimed Donestsk People's Republic in east Ukraine Elena Gubareva and separatist militia leader Alexander Khodakovsky.
Dugin is regarded as one of the ideological driving forces behind Russia's surging nationalism, and has advocated the formation of a Eurasian empire, incorporating territory which was formerly part of the Russian empire, to establish a conservative bulwark against the liberal West.
He was a fierce advocate of the annexation of Crimea, and of former Russian imperial territory in Ukraine, which he calls Novorossiya, a term Vladimir Putin has also used.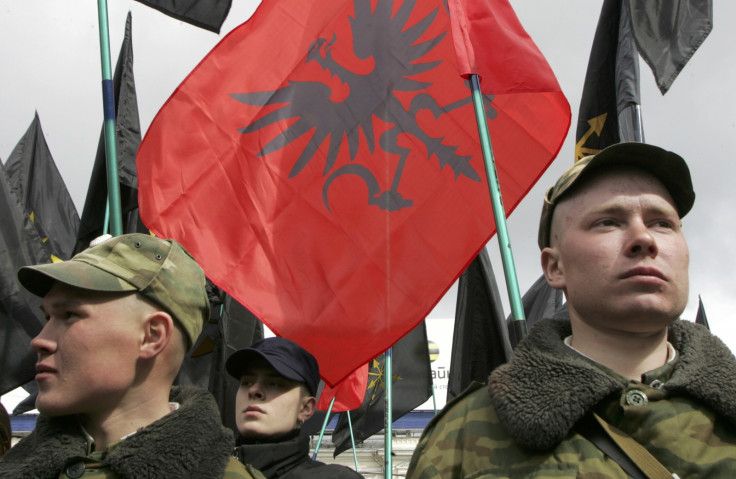 The Eurasian Youth Union, a far-right youth group formed by Dugin, is among the organisations whose assets are being blocked, along with two of its leaders.
US officials believe the group is being used to recruit fighters for pro-Moscow militias battling Ukrainian troops.
The assets of the Russian National Commercial Bank, which operates in Crimea, are also being frozen.
The Crimean peninsula was annexed by Russia last year.
In response, the US and EU have unleashed a wave of sanctions against figures alleged to have instigated violent unrest in east Ukraine, including members of Putin's inner circle.