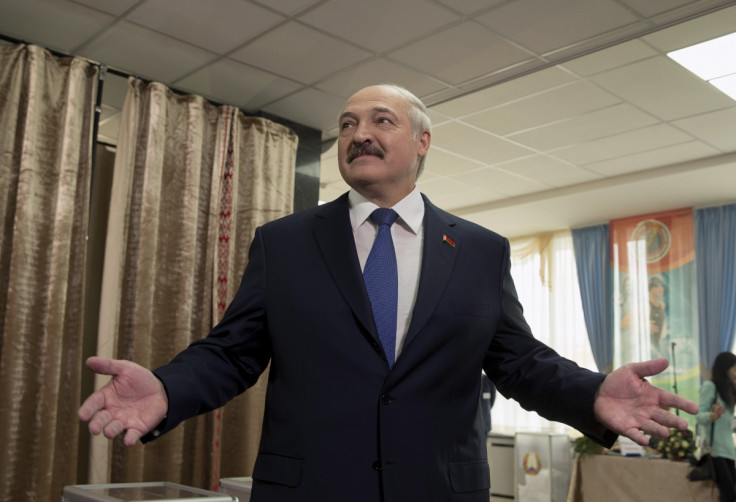 Alexander Lukashenko, often billed as the last dictator in Europe, has won the presidential elections in Belarus for the fifth time, continuing his 20-year rule. Lukashenko secured 83.5% of the vote in the landslide victory.
The 61-year-old pro-Russia autocrat's win is widely expected to thaw the former Soviet republic's ties with the European Union. Lukashenko faces little opposition in the country, which is politically wedged between Russia and the EU.
The election results were announced by the Belarusian election commission. However, election monitors from the Organization for Security and Cooperation in Europe (OSCE) are expected to announce their findings shortly. The turnout was the lowest in capital Minsk clocking 73.33% compared to other regions, which topped 90%.
Then US secretary of state Condoleezza Rice famously described Lukashenko-ruled Belarus as "Europe's last dictatorship" in 2005 over the president's poor human rights record.
EU officials are keenly watching the results in order to ease sanctions on Belarus which include lifting the financial clampdown and travel bans. Lukashenko hopes his rapprochement with the EU would not hamper relations with Moscow, Belarus's key financial and political partner. Lukashenko's decision to inch towards the EU stems from Russia's interference in neighbouring Ukraine, putting him in a rather tricky position to maintain a fine balance between the west and Moscow.
"We have carried out everything the west wanted on the eve of the elections. If there is a desire in the west to improve our relations, nobody and nothing can prevent that. The ball is now firmly in the west's court," Lukashenko told reporters as he cast his ballot.
Belarus's already close ties with China are expected to be further strengthened with Lukashenko's re-election. He insisted the country's relations with Beijing have never been closer. "We are going to advance our relations the way we've been doing it up till now. We are going to move only forward in developing our relations with China."