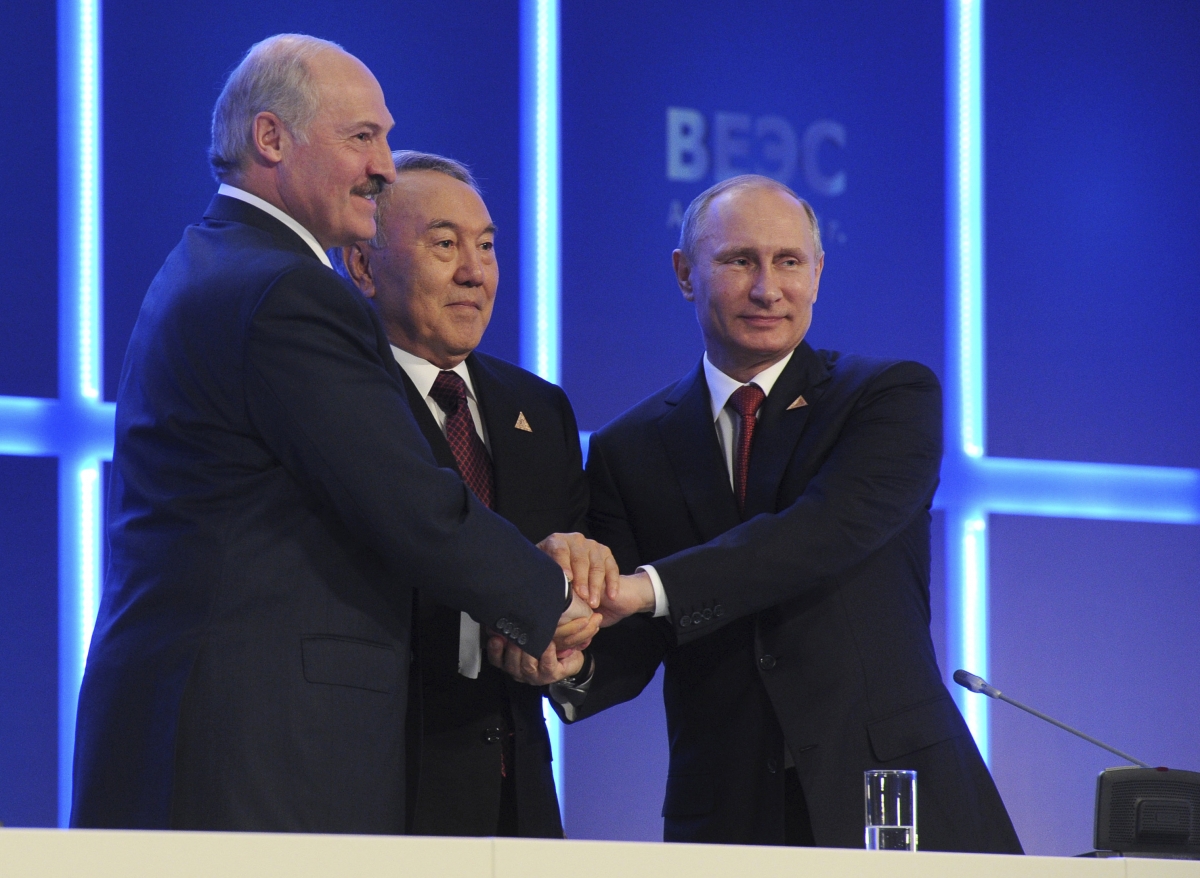 In a bold move, the Belarusian President Alexander Lukashenko has declared that national transactions should not be settled in Russian ruble.
Lukashenko is of Vladimir Putin's closest international allies, but has stated that all Belarusian trade should be settled in dollars or euro from here on in.
Speaking to Belarus official news agency Belta, the hard-line dictator said: "We're going to trade not in rubles, but in dollars. We should have long ago demanded Russia pay us also in hard currency."
Commenting on the turmoil in the Russian market, Lukashenko said the country would not devalue the Belarusian ruble to please Moscow. He said: "We're not going to run after Russia. This is categorically forbidden because it is not clear what's happening on the Russian market."
The Russian ruble has lost 50% of its value in 2014, with economic sanctions from the west, falling oil prices and capital flight all serving to pummel the currency.
Lukashenko's remarks are slightly surprising given how dependent the Belarus economy is on Russia. It enjoys generous energy subsidies from its bigger neighbour, which is by far and away its biggest trading partner.
35.4% of Belarus' exports go to Russia, with 59.3% of its imports coming the other way. It's thought that more than 90% of these transactions are denominated in Russia ruble, which has led to a loss in revenue of $739m over the first 10 months of the year, despite volumes remaining steady.
As the bilateral sanctions regime between the EU and Russia kicked in over August and September, Belarus sought to capitalise on its proximity to Russia in a number of ways.
In August, it was permitted to export fresh western food products to Russia, as long as they'd been processed in Belarus.
In the same month, it cancelled a ban on live cattle from the EU, with a view to increasing its exports to Russia. The ban had been introduced in 2012 after an outbreak of the Schmallenberg virus, which causes congenital malformations and stillbirths in cattle sheep and goats, in Europe.