Chinese e-commerce giant Alibaba has appointed a new chief executive at the same time as announcing strong quarterly results.
Daniel Zhang, currently the firm's chief operating officer, will replace Jonathan Lu on 10 May as Alibaba's CEO.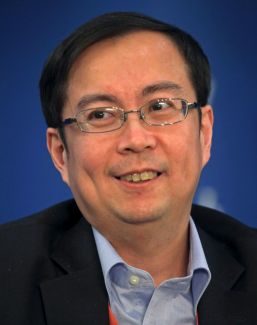 Shares in Alibaba rose sharply by 7.5% following the announcement, rising from $80 (£52, €71) to $86.
Quarterly revenue for the company – often referred to as the Chinese eBay – beat the average analyst estimate by jumping 45% to $2.81bn.
"It was a very good quarter which is especially important considering there were a lot of expectations that the results would not come in strong," said Gil Luria of Wedbush Securities. "Sentiment is going to swing back to the favourable side."
Moving beyond e-commerce
Alibaba's financial results were boosted by the company's recent push to expand beyond its e-commerce services.
One area of potential growth in the future could be within the smartphone sector, with reports suggesting that Alibaba is set to acquire a 20% stake in Micromax Informatics.
The smartphone manufacturer is the second biggest smartphone brand in India in terms of sales, and any deal could see Alibaba grow its homegrown operating system YunOS.
YunOS serves to promote Alibaba's e-commerce platform, as well as its other online services. If installed on Micromax devices, YunOS would tap in to India's growing e-commerce market.
Other investments by Alibaba in recent months include a $200m into the messaging app Snapchat and a $590m investment into Chinese smartphone maker Meizu.